Horoscope 2022, predictions, love, planets, elements, health, family, money, work: Gemini, Aries, Pisces, Taurus, Scorpio,Cancer. The 2022 horoscope promises that a period of change is approaching, which will be quite successful for many zodiac signs, especially when it comes to career and personal life. Each representative of the zodiac circle will have their own period of luck. However, it shouldn't depend on fortune alone. At that time, you need to be active, because if you sit down, nothing will change.
Gemini horoscope 2022
The year 2022 of the Black Water Tiger will be quite successful for Geminis. Representatives of the sign will actively start a new period in their lives, and they will start it from the perspectives it gave them the previous year. However, the stars advise the 'twins' to stay on the ground instead of floating in the clouds. Only under this condition will it be possible to carry out our plans.
Aries
Horoscope Aries 2022. For the representatives of the sign of Aries, the year of the Water Tiger will be significant in many aspects of life, this is a year of new opportunities and challenges, it will mark the beginning of a new stage in life.
In the Year of the Tiger, many Aries will make important decisions about their future. At the beginning of the year, the representatives of the sign will be in a state of thought, they will become more intelligent, they will look at things from a different angle. Despite the emotional nature of Aries, most representatives of the sign will spend more time on self-discovery. The beginning of the year is perfect for creative visualization, meditation, discovering yourself and your potential.
Pisces
The year of the Black Water Tiger will become a period of construction of your future for the representatives of the zodiac sign Pisces. Most Pisces will be able to make their plans this year, but they will have to try to do their thing in the first half of the year. If the representatives of the sign are not lazy and carry out their plans at the end of the summer, the additional period will pass without complications.
Taurus
Many surprises are in store for the constellations of the zodiac in 2022, which will take place under the auspices of the Black Water Tiger. In general, the owner of the year will favor his pupils, the horoscope does not predict anything bad.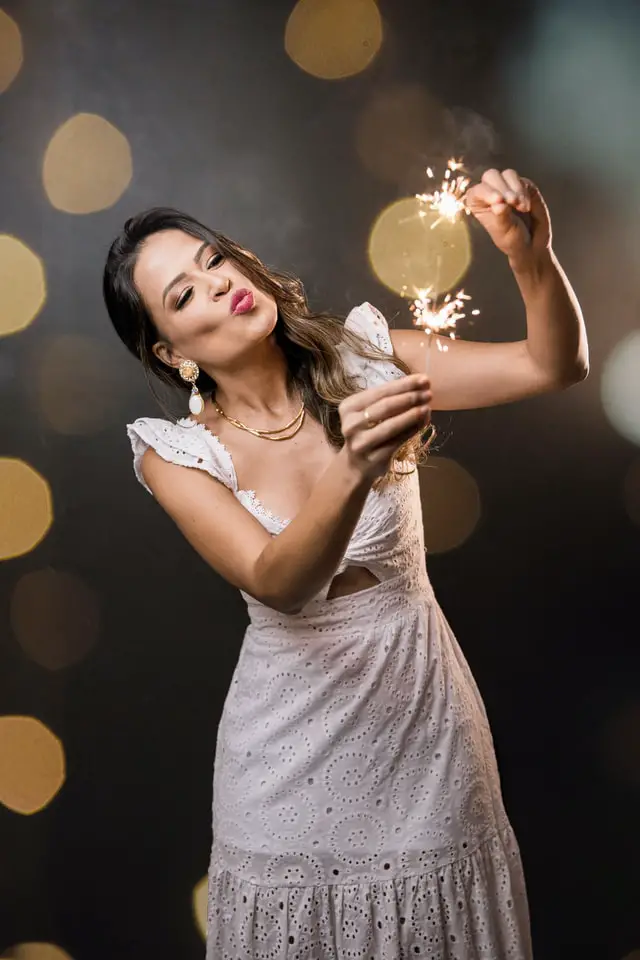 Events will run their course, each zodiac sign will have its own unique destiny. Taurus in the Year of the Tiger must prepare for the rapid flow of things. Despite the fast pace, representatives of the sign will do well everywhere. The stars advise them to follow the rhythm of their plans, to be more determined, hard-working and stubborn.
Scorpio
The common thing is that people born under the sign of Scorpio are stubborn and persistent. When they make a decision, they hardly change it, they stick with these decisions and rarely settle for others. In 2022, these virtues will be very beneficial especially at work. They are generally not afraid of change and have so much energy to adapt that the future is challenging.
Spring will be a mental challenge for you. You will discover that someone close to you has problems and will try to help you, by all available means. It could be a family member or a close friend. This problem is likely to last for a long time, but it will resolve itself in time. It's okay to try to help a friend in need, but be careful not to get too involved. Scorpios are used to penetrating the center of things to such an extent that they quickly lose perspective. The horoscope warns that it could have a negative impact on your life.
Cancer
The year of the Black Water Tiger promises many diverse events, thanks to which you will see the world in a different way. Representatives of the sign will open up new horizons, they will be able to look at things from a different angle, seek new directions of activity. In the course of 2022, cancers will see some signs of progress that will speak of a promising new direction.
At the beginning of the year, it is important for cancers to be on the alert to make meaningful decisions. Only common sense will help you reach all the goals set for the year. Representatives of the sign should moderate their whims and stop complaining about life. Only in this case, fortune will be supportive, and the owner of the year will help and provide support in any field of activity.
Planets – 2022
Jupiter in Pisces
29.12.2019 2021 – 11.5. 2022
During this time, you will feel better alone, isolated, and away from the spotlight. Even if you help others a lot, you won't feel the need to take credit for yourself. Jupiter in particular will give you positive characteristics when it comes to spirituality, making your philosophy of life very peaceful. But if your faith collapses, you may feel frustrated.
Saturn in Aquarius
17.12.2019 2020 – 7.3.2020 2023
The effect of this period is often related to pain, the inability to tolerate or accept things or people that deviate from classical standards. You will probably feel the fear of not feeling good in a group or of being a stranger. Mistrust can also arise. Especially with regard to those people who are warm and optimistic. However, this will have a positive impact on your social responsibility.
Uranus in Taurus
15.5. 2018 – 7.7.2018 2025
During this time, you may feel the desire to change your entire routine. Be it a company tradition or its scale of values. You're creative and have a lot of great ideas, so it's no wonder you can't stand anything out of date. However, there is also the threat of sudden changes in relationships. You can be truly unforgiving.
Neptune in Pisces
4.4. 2011 – 30.3. 2025
During this time, you will most likely feel great mental strength. If you think about something often and strong enough and sometimes with patience, you will get what you want without a doubt. Due to your calm and charitable nature, you may find yourself in financial trouble, which can eventually lead to existential problems.
Influence of the planets in 2022
The events of 2022 will be heavily influenced by the parade of five planets, in particular Mars, Venus, Mercury, Jupiter, and Saturn. Your focus will be most active from the beginning of March to the middle of June. Therefore, the 2022 horoscope recommends not traveling by plane or taking long car trips during this period. To avoid a negative scenario, the horoscope advises to be careful and not break the established rules.
The confrontation between Saturn and Uranus in 2022 could foster a conflict between old traditions and new ideas. Therefore, it may be necessary to abandon the usual tools to introduce advanced technologies. According to the 2022 horoscope, the advances point to a year of continuous struggle between instability and balance.
Elements 2022
The 2022 horoscope warns that character and destiny are predetermined not only by the sign of the zodiac, but also by the elemental membership that is Fire, Earth, Air and Water. This influence cannot be underestimated. Continue reading the 2022 horoscope classification of the zodiac signs.
Water signs (Cancer, Scorpio, Pisces) economic-work opportunities
Throughout the year, the water signs will have many, but they will need to be careful to catch them. The 2022 horoscope advises the water signs to focus their energies on solving family problems. In fact, during this period they will experience waves of unease and optimism: these emotional ups and downs will begin to fade in mid-May and towards the end of October they will find their emotional balance.
Air signs (Gemini, Libra, Aquarius)
Air signs will have a very rewarding first part of the year when it comes to relationships in general, but in the second part of the year, especially after the end of May, some issues will manifest. . The important thing is, keep calm, pay attention to work and the economy, since conflicts will be resolved with patience and dialogue.
Earth signs (Capricorn, Taurus, Virgo)
During the year 2022, the Earth Signs must increase their patience and dedication to be able to solve domestic problems that will accompany them for much of the year. In addition, they will have to test their resistance to achieve their objectives that will be realized thanks to the demonstrated tenacity.
Fire signs (Aries, Leo, Sagittarius)
The 2022 horoscope of the fire signs shows us an excellent social and relational panorama in the second half of the year. But: these aspects will have some ups and downs and you should proceed with caution in possible changes and expenses.
According to the 2022 horoscope, the luckiest signs will be the fire signs that will have the opportunity to have a year full of love, health and professional achievements.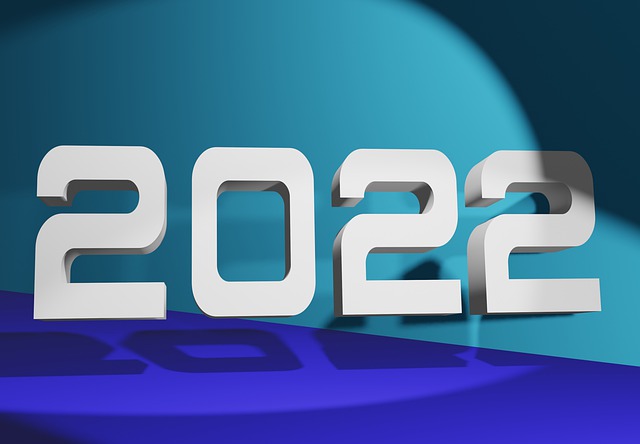 Love 2022 horoscope
The 2022 love horoscope advises all zodiac signs to enter into romantic relationships with courage. The relationship started in spring will be characterized by greater emotion and a certain frivolity. However, one should not forget responsibility for one's actions and that in difficult situations it is necessary to show nobility and respect. summer, a situation is likely to arise that leads to
In the breakdown of a long-term love relationship. In the fall, married men can get tired of the family routine and will wish they were in an extramarital affair. The love horoscope, however, recommends avoiding such events and making some gestures to meet in marriage.
In 2022, single women must not forget that they themselves create their own destiny. Therefore, the love horoscope advises showing a sincere interest in men and communicating with them on every occasion: at work, on the premises or in a store. Don't waste your time with a partner who doesn't show up enough!
Job 2022
The 2022 labor horoscope warns that to achieve success, it may be necessary to change the direction of the business. In fact, in the spring new perspectives will open up for the development of your business. However, to avoid legal problems, horoscope 2022 advises to be more careful with documentation.
In spring, the work horoscope advises to put aside pessimistic thoughts and try to act actively and decisively, fully recognizing the mental potential and leadership qualities. Decisions made during this time can have a profound effect on professional growth and social status.
Business contacts with foreign partners, business trips abroad will be likely in the summer. Those who wish to change jobs, on the other hand, can receive attractive offers in early fall.
Family horoscope 2022
2022 will strengthen love and make family relationships more romantic. Single men shouldn't set the goal of getting married at all costs. In fact, the 2022 family horoscope recommends extending the dating period as much as possible to get to know your partner well before starting a life together.
Those who are in a long-term relationship may experience a second wave of romantic feelings for their soulmate in the summer and eventually make it to the altar.
In the fall, married men should be prepared for conflicts and disputes over parenting. In addition, at the end of the summer, it is necessary to prepare children for school with special attention, since the beginning of the school year promises to be difficult. The horoscope 2022 recommends postponing the purchase of real estate, repairs, interior changes until the fall; During this period, it will be easier to find an option that is suitable for all members of the family.
Money Horoscope 2022
The financial horoscope 2022 advises against looking for easy money and succumbing to tempting promises. Before making a decision, it is best to plan, calculate and verify everything. In general, the financial situation promises to be stable, but a sharp drop in income could be possible in the spring due to legal problems or staff cuts.
The summer solstice, according to the 2022 horoscope, will be the most favorable period to start an autonomous project, whose success will depend on having the necessary information and the ability to negotiate. In the fall, the chances of a race will also increase. The 2022 money horoscope recommends paying off old debts that you pay off your mortgage earlier than expected during this period. At the end of the year, you can count on high bonuses.
Health 2022
The health horoscope 2022 warns of the need to pay attention to the state of the digestive system: we must eat regularly and not get addicted to fast food. This is especially true in the spring, when a vitamin deficiency can develop.
Daily exercises in the morning will help prevent muscle problems, but in case of a constant feeling of tiredness, the horoscope 2022 recommends a comprehensive examination. Health care does not deserve to be overshadowed by an active personal life or a commitment to work, as any illness this year can easily become chronic.
In early summer, the Health Horoscope 2022 recommends spending as much time outdoors as possible, doing active physical exercises. In August it will be better to take a vacation and spend a couple of weeks at sea to strengthen the immune system and improve the psycho-emotional state.
Autumn will be favorable for planned surgical operations, since the probability of complications at this time of year is minimal. In December it will be necessary to dedicate at least 8 hours a day to sleep to regain energy and avoid mental fatigue.
Video
Read also: