2023 horoscope Aquarius: love, career, family, job,money, marriage, travel, lucky, for singles.The horoscope of 2023 has been one of the most awaited things that people are waiting for you. People will be looking into their future as well as the future of their friends and family.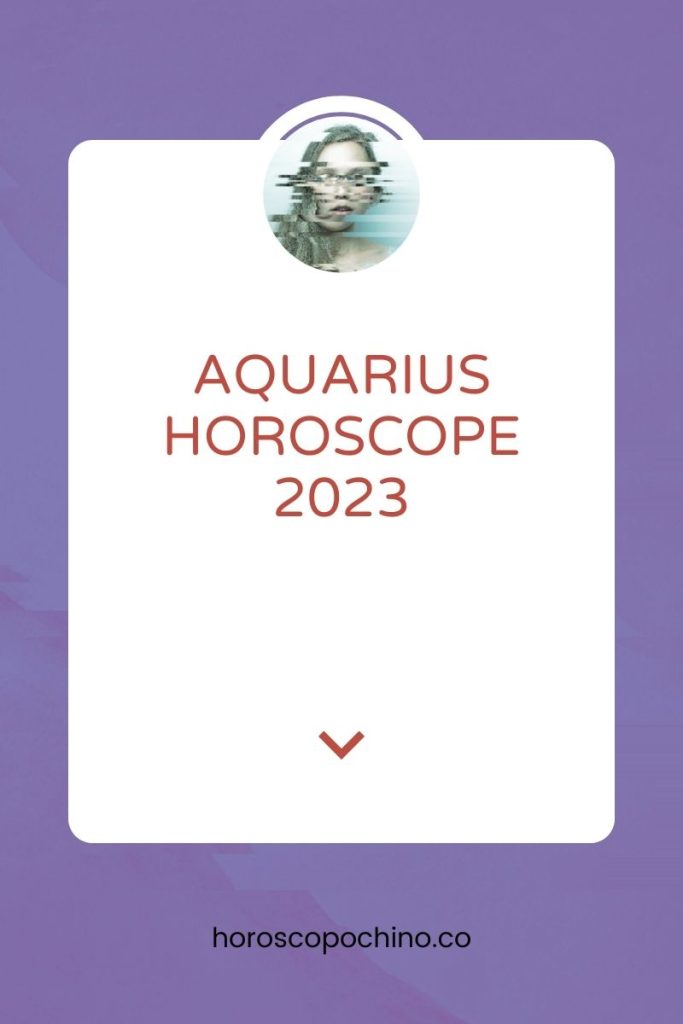 What astrological studies predict are just only anticipations and observations but someone his whole life is dependent on this piece of writing. They think of it as a way to be ready to face the coming life with all the preparations done. On the other hand, some people are so busy in their life they don't get time to read them and they are interested in it. 
This is a world where choices exist. Those completely dependent on horoscopes must not take it too seriously as if something goes wrong and doesn't match their expectations they are perplexed. If you like to read, then read it but consider it as a plan to be executed for the mentioned year.
If we have started discussing horoscopes, then let's discuss the Aquarius zodiac sign horoscope. This horoscope will be covering their life, career, profession, property, wealth, education, children, health, and well-being.
Let's start exploring their love life then we will be moving towards their house, family, society, and children. According to astrological predictions, every zodiac sign is likely to get true love in life however the circumstances can be different while approaching it. While staying in September your intimate side will awake on a power and love basis. You will be physically satisfied but beware of extramarital and other forbidden temptations mainly in August and September. 
A romance with all innocence, naivety, and bliss as Romeo and Juliet is waiting for you from March to late August. But if this process is involved old flames will be heading back towards you. Among these one can be chosen as the love of your life. You can get into deep bonds, a mortgage, shared finance, or a young family member immediately.  You have to decide between lust and romance. You will be intelligent enough to choose the correct option.
Before March 21 be careful and don't begin to love anyone.  You may face some domestic problems. Your domestic future would conflict. Love will be entering into your life through a short trip or walk in June. From October 2023 to late 2024 great luck in love will be coming in your life that will encourage Aquarian lovers to celebrate their wedding but prefer your marriage before 2024 as it is anticipated that 2024 may combine love's luck with an odd series of strange and delay conditions.
Speaking about family, it will be an auspicious year. Jupiter will be positioned in the Second House at the start of the year that will be signaling towards the addition of a member in your family. This addition can be a marriage or the birth of a child. A friendly environment will be developed in your family because members will be dedicated to their feelings towards each other. 
After April 22, you will receive from your brother that will be strengthening your power in society. Rahu in Third House will be the cause of the enhancement of your social status. You will be seen participating enthusiastically in social activities. You can perform duties for the uplift of social setup.
Just like you're, your children will also be witnessing optimistic conditions in 2023. Jupiter in the Second House will boost the progress of your children. Their devoted hard work will help you climb the ladder of success. After April 22, it will be a favorable time for welcoming second children. Your second child will also get maximum benefits this year. If your child is of marriageable age his marriage will be solemnized. During this period, your emotional attachments towards your child will be on an ascending path.
Now let's have a look at the professional life of Aquarius workers. Just like for your love, relations, and family, it will be an auspicious year for your profession as well. Jupiter and Saturn in the Tenth House will be directed towards your progress in the business. It can be helpful for you to get assistance from senior officers. A person promoted may face some problems and obstacles. After 22 April, time will get more auspicious. Your expectation regarding the increase of your profit in business will be fulfilled as a result of the combined aspects of Saturn and Jupiter. You will be the recipient of full cooperation from your partner and spouse.
Huge economic gains will be moving on your path at the start of 2023. The aspectual effect of Jupiter in the Second House will cause an incessant flow of income for you. Your brothers will also be providing you money as Rahu will be positioned in the Third House. After April 22, your interest and time will change as you will be spending your money on social and religious ceremonies. Don't indulge in any matter related to finance or risk any investment.
It will be a favorable year for competitive examinations and careers. If your objective is to achieve success in a competitive examination, then the only solution is to devote more time to your studies. Rahu in Third House will work on you to enhance your abilities and capacities. If you direct your whole energy towards achieving your objective, success would touch your feet.
After April, Jupiter will be moving to Ninth House and due to its aspectual effect, it will indicate towards your admission of ambitious students in well-reputed institutions. Those looking for employment at Aquarius employers will have to wait for some more time. Be cautious about your health. Take exercise daily along with practicing Yoga every day in the morning.  Don't worry much about your economic appointment or issues. Don't get irritated over small acts that can affect your health.
The only thing now left is traveling. Let's talk about it. After April you will travel for long journeys while Rahu will cause a journey of short routes. The combined effect of Jupiter and Saturn will help you to travel for professional work and you will get profitable gains. Be careful while traveling and driving as Saturday could cause physical problems.
Read also: 2023 horoscope Aquarius
Characteristics Aquarius Woman; Air signs zodiac libra, aquarius, gemini; 2023 Horoscope Capricorn; 2023 Horoscope Sagittarius ; Lilith in Aquarius; Venus in Aquarius woman