Ox horoscope 2022. The Ox Horoscope 2022 forecast depicts the evolution of the universe as well as the magnificence of every change you will face. In other words, due to the good work you've been doing, the entire year will be full of blessings. 
It is, moreover, a season in which you will encounter greatness and better things. It also provides more information on how to manage your health and the job path you will choose. In 2022, the Year of the Water Tiger will shower you with blessings and will undoubtedly help you. 
You will feel fantastic, and you will be surrounded by industrious and progressive forces beginning in February. The period from mid-June through September will be favorable in terms of wealth and assets, particularly for individuals looking to buy or sell a home.
Something fresh is expected to begin in 2022, according to the Ox horoscope. It might be a new business venture, a new romance, or something else entirely. Don't give up, stay inspired, and do your best. Keep your head up and face the obstacles that will come your way with courage.
Patience is almost always the key to success, and you'll need to be especially persistent and disciplined at this point. Those that put in the effort reap the benefits. Continue to work for your objectives until you achieve them.
Health 
Pay care to your health, particularly your stomach, because you will be dealing with a lot of emotions, which will influence your digestive system. Take care of your skin and consult a dermatologist if you have any concerns about your skin.
You should make an effort to break up the monotony. Spiritual interactions can attract mental and physical well-being depending on the person, their ideals, or their philosophy. Because they fill a void, philosophy, spirituality, and religion can help you heal. A therapeutic experience can be found in a book that transports you to new worlds.
Family
People born under the sign of the ox have a strong drive to make their own choices. In general, they enjoy dealing with their personal concerns when it comes to family matters, which is a good thing. It's probably not a good idea to tell other people about your family's troubles. When you're outdoors and dealing with your troubles as a family, it's actually beneficial to present a positive image.
In general, your family is entitled to complete care, assistance, and safety. In any event, avoid abandoning your family because it would be a humiliating deed. Every family is bound to experience ups and downs, but how you cope with them is entirely up to you. You, too, should be one of the pillars that supports your family. Allow your family to come first in your life before dealing with other issues.
Love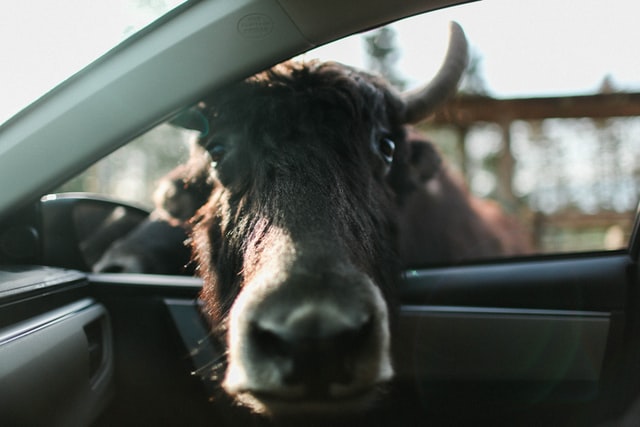 The year 2022 is a year of renewal. You can realize your romantic desires in the Year of the Water Tiger. The Monkey will be more confident, optimistic, and at ease. It's as though you're maturing, and you want to be pleased with your partner now more than ever. If you're single, your heart is most certainly being 'caught' by someone who lives far away. 
It's someone who can persuade you with his viewpoint, intelligence, and possibly ambition. Because she chose you, you might feel comfortable and a little bit special with that individual. Distance can be a difficulty, especially during the months of March and August, which are also likely to see some love crashes or misunderstandings.
 This year, you'll discover new ways to connect with a loved one. Problems that have plagued you in the past will gradually fade away. It's as though your connection reaches a new level of steadiness. The relationship you have with your partner's parents and family will be crucial. In 2022, the Monkeys who are unmarried will have the choice to marry.
Money and work
The Ox will see economic development in the year 2022. Stasis or problems you've faced in the past have simply served to highlight the path you need to take now. Some of you may be seeking happiness elsewhere, which will be a fantastic option for you in 2022. Similarly, it is now more profitable than ever to begin a longer-term education program.
You'll get the most out of your knowledge investment over time. As a result, now is the greatest time to shift your professional focus, pursue more education, and do all possible to boost not just your business but also your future earnings. 
The financial situation will improve in comparison to the previous year, and you will be acutely aware of this during the spring. After the summer, you will have a crucial moment in your firm, as it will lay the path for a brighter future. Through the end of the year, there will be favorable financial chances.
Predictions for Ox Luck in 2022
Favorable Directions: South, East
Brown, green, turquoise, and dark orange are lucky colors.
6 and 8 are lucky numbers.
May, October, and November are the Chinese Lunar Months that are most favorable. August and December are unfavorable months.
Characteristics of the Ox 
According to legend, the Ox has always considered a lucky zodiac sign because of its stable attitude and willingness to work hard. You are also tenacious in the face of adversity because you maintain your word when you make a commitment. You're sincere, and the concept of wheeling and dealing bothers you.
End note
You prefer to think about your thoughts in silence. Like the Ox, you can be stubborn and hot-headed beneath your calm appearance. You are not a frivolous person, and the idea of living on credit makes you anxious. Your friends admire you for your sincerity and patience. Even though you are introverted, you may be fairly gregarious in a safe situation.
Read also:Chinese zodiac snake 2022; Dog Horoscope 2022; 2022 Soulmate