Rooster chinese horoscope 2022, predictions, love, work, family.Roosters will have a prosperous year in 2022. As a result of the blessings of numerous favorable stars, they will not only inherit and continue the previous year's exceptional fortune but their entire fortune will be upgraded.
Rooster Horoscope 2022 promises a bountiful harvest in this Chinese year of the Black Water-Tiger. You will be able to achieve all of your goals this year. You will not fail to achieve your goals because of your hard work and dedication. Your life will begin to fall into place, and you will experience great success and abundance.
In 2022, your relationships will be wonderful, according to the Chinese Rooster Horoscope predictions. You should do all you can to make sure that you understand the value of cooperation and the great things you can accomplish by collaborating with others.
You will be most engaged in intimate relationships and business connections in 2022 if you were born in a Rooster year. You'll inevitably have to make some important decisions sooner or later if you wish to have a secure future.
As a result, 2022 will alternate between periods of rigorous effort and periods of indolent leisure.
As long as you keep the average at the level you need for your safety goals, you will be able to afford it. Your biggest irritation will be when you come across limits that seem excessive and unnecessary.
You cannot achieve success on your own. Involving people more in your decisions and choices would be beneficial. When you become disoriented, your friends and loved ones will be able to guide you back on track.
Work Horoscope 2022
Several lucky stars will ensure that the Roosters have a very successful career in 2022. Regardless of the industry or profession they choose, the Roosters will be successful. 
People who work for others will have an easier career path. Regardless of obstacles and difficulties they may face, they can count on prompt favor and assistance from their patrons, and their abilities will be fully utilized, resulting in promotion and a raise in compensation. Leadership skills will be put to good use by those in top positions, which will help them recruit highly competent employees.
The year 2022 is a great time to reflect on certain aspects of your professional life. You will be endowed with great strength during the Year of the Water-Tiger. A lot of benefits can accrue to your work and other areas of your organization when you do this. Roosters who are wary of change should move out of their comfort zone and try new things.
It's what you think about yourself that matters most, as a Chinese rooster forecast for 2022 claims. If you work to improve your professional career, you'll be happier. In 2022, you will finally achieve the promotion you have been hoping for.
Love Horoscope 2022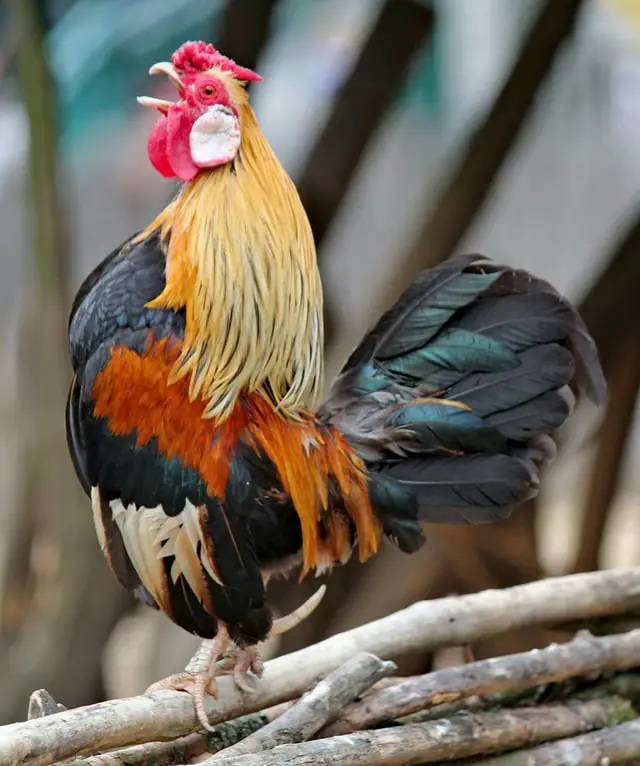 According to the Chinese Rooster Predictions for 2022, you will relish your partner's small affectionate gestures. Take time to appreciate how much your partner means to you and just how much you love them. Make it a point to treat your partner as the significant person they are in your life this year.
Be kind to each other always with divine love. Forget about the past and move forward in your relationship. You should take steps to resolve problems before they grow out of control. A Chinese horoscope for 2022 urges you to always strive for success and well-being for yourself and those you love. Your family and friends will be there for you no matter what. Be there for them.
According to Chinese astrology, the rooster represents the tenth sign of the zodiac. Due to its position, you will have wonderful luck in your love life during the year. Strive to make yourself and those you care about happy.
No matter what your circumstances are, you will have wonderful moments in 2022. It is possible to accomplish the craziest dreams. As your partner reenergizes herself, she rebrands herself, dusts herself off, and searches for new opportunities.
A romantic getaway is a wonderful way to enhance your relationship while also rekindling desire and romance. You may not be able to rekindle your love on this trip, for it will be more of a pilgrimage, a spiritual journey.
In the year of harmony and stellar blessings for single Roosters, there are favorable elements for marriage, and they may find the love of their lives. When you're single and content in your life, you'll set the standards and ideals you want in an emotional connection, and you won't settle for anything that doesn't engage and complete you in that way.
Family Horoscope 2022
It's really important to you to take care of your family. You should teach your children discipline according to the rooster's Family Forecast for 2022. To be able to engage properly with the many people they encounter, teach them the proper steps to take. 
You and your spouse will be planning a pregnancy this year to expand your family.
You should always make sure you are there for your elders, according to your 2022 Horoscope Predictions. Help them when you can and be sensitive to their needs. 
You once had a purpose for them and you should not ignore them anymore. Be sure that whatever you do is in the best interest of your family.
Conclusion
A wonderful year is in store for the Rooster Natives this year. It's all thanks to your commitment, perseverance, confidence, and patience that blessings are coming your way from all directions. You will make significant progress in your life in the year 2022. You have learned valuable lessons in the past, and now it's time to put them into practice.
Don't let anyone tell you how to live. Be proud of who you have become and appreciate the accomplishments you have made. The Horoscope Predictions for 2022 indicate that you are on a long journey and must not let anything stand in the way of progress and growth.
Read also:Monkey horoscope 2022; Rabbit horoscope 2022; Horse horoscope 2022
Esta entrada también está disponible en:
Deutsch (German)
Español (Spanish)
Suomi (Finnish)
Français (French)
Nederlands (Dutch)
Magyar (Hungarian)
English
Română (Romanian)
Svenska (Swedish)
Indonesia (Indonesian)