Introduction: Which zodiac signs make a good husband? Curiously, the best husband has become every woman's wish these days. It has also become the wish of every parent that they can find the best husband for their daughter.
For this, we mainly depend upon luck, but this credit also goes zodiac because it helps you find the best husband for you and those who are finding a husband for their daughters. Your zodiac signs will helps you always when you are in a meeting with someone to find your husband.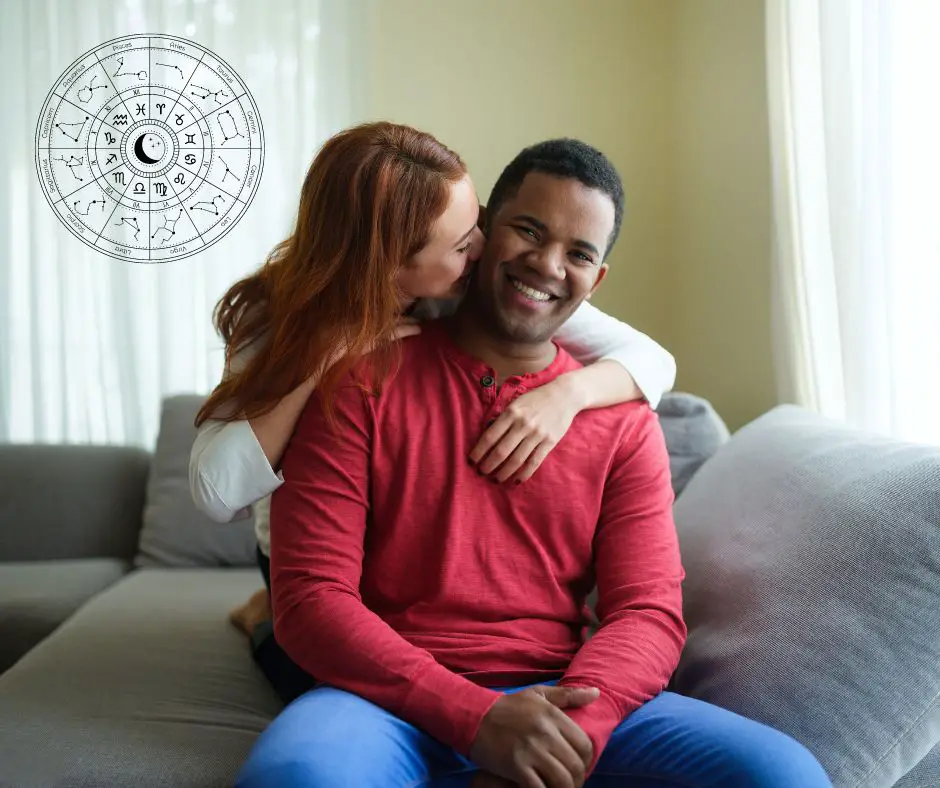 Your zodiac will come to rescue you when you are going to fall into such affairs. So if you worry about finding the best husband for yourself, then one of these six zodiac signs will prove a good husband for you. Below, let's discuss Which zodiac signs make a good husband.
Taurus
At first, we have Taurus men who are believed to be loyal and trustworthy partners. Taurus men often put their eyes on only one person and are ready to do anything for their partner. It is said that Taurus men are too much loyal that they can live with their life partner till death.
They will never let you alone in any difficulty of life. You can feel the love and care of your Taurus husband in school life, during traveling, and making a date plan with you. They will care for you more than you expect them.
They will always communicate with you freely. One of their best characteristics is that they are strictly honest in life. You will always feel easy and comfortable with your Taurus husband because they live for your happiness and joy.
So if you have a partner like this, never lose them because you can never find such a loyal partner in your life again. In life, such a situation creates everyone to leave you in the troubles of life, but a Taurus husband always supports you through thick and thin. They need loyalty in return.
Pisces
Second, we have Pisces men who are fully devoted to their partner and relationship. Pisces husbands are very romantic, and often they will surprise you by giving flowers, cooking food, and giving you surprises. They will never let you alone. These men are very loyal to their children and care for them.
You can trust your husband if your baby starts crying at midnight. This habit makes them good partners and fathers. Pisces men are also good listeners. They can bear your rude talk easily. Such a man will only start a business or adventure with you. In short, living with a Pisces man is like traveling in a van full of joy and happiness. Just be loyal to your partner.
Cancer
On number third, we have cancer. They have an excellent habit of never going outside the home and you. They mostly spend their life with you. Cancer men always support you and your family in any way of life. They always try to hesitate to travel outside of the home.
Cancer men are empathetic, making them a bit romantic and kind-hearted. They always get upset and disturbed when you ignore them, but they always feel guilty and apologize when they hurt you. Sometimes they bend before you when they have not done anything.
 All these characteristics make cancerous men good husbands. Children are also perfect fathers and take great care of them. So never lose such precious, devoted, and loyal men. In some cases, they may behave rudely, but care and love can change their behavior in just a second.
Sagittarius
Third, we have Sagittarius, who is loving, caring, and affectionate. Sagittarius men will apply every tool which can make you happy. They will tell you tales and try to show you that their life always revolves around you. They can never see you sad or upset in life.
Sometimes they get jealous when you talk with your friends or best friend because they consider you as their whole, but this will never affect your relationship. They have excellent natures and loyal personalities.
They have a magnificent soul and sense to make you happy and comfortable with them. They believe in loyalty, and you will never feel the waste of time you have spent with your Sagittarius husband. They have excellent and open mind nature. in the start of your relationship with Sagittarius men, you have to give them intimacy and affection.
Leo
Another zodiac that makes good husbands is Leo. One of their best characteristics is that they never bored you in life. If you want to enjoy your life fully, then your Leo husband is your best option. Having a perfect sense of humor, they are also very caring. Leo will always help and support in every matter.
They will never keep calm for an hour and can make an easy joke about any random thing that can make them happy. They always support you and try to remain on your side. But due to having an extra sense of humor, they tend to be disorganized with your love and affection; you can handle them easily. A Leo man can be interested in your party or concert.
Which zodiac signs make a good husband: Capricorn
Unexpectedly Capricorn has a very loving, loyal, and caring nature. On the first date, they will never show you their whole character, but after marriage, they will show you all their excellent and profitable qualities, which makes you satisfied with them.
After marriage, they try their best to attain your attention. They have very charming and attractive personalities, and sometimes other women get flat on them, but they want to be loyal to you. In most cases, they don't know what others think about them.
Capricorn's husband badly failed to express their feeling about their partner. He will never cheat you. Their commitment policy is too strict; once they select you as their life partner, Capricorn must make you their life partner. They need a supportive wife who can support them in their business and other work.
Also read: What Zodiac Signs are not loyal?; Amber Heard Zodiac Sign; Most unfaithful female zodiac signs.