What Chinese Food is Vegan? When food comes into mind then as per observation most of the population of the world prefer dishes made of chicken instead of eating something vegetarian. As we have started talking about food you want to clear your misconception about Chinese food which most people think is not vegan-friendly most commonly its menu carries Kung Pao chicken and sweet-and-sour pork as complete vegan options are also available.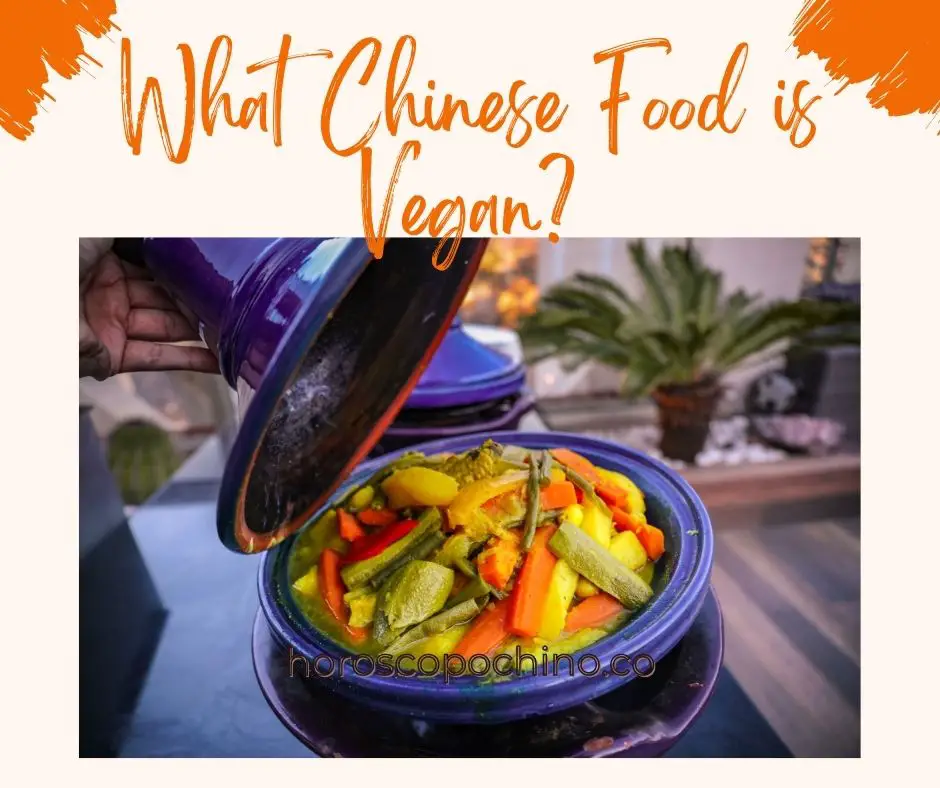 If you have visited a Chinese restaurant, then you will see tofu on their menu which is a versatile vegan staple. It is considered a dish that has the potential to replace pretty much any dish and its benefit is that it is potentially a vegan dish.
As the number of Hongkongers following a vegan diet is increasing, vegan eateries are showing an increase and these vegan eateries commonly prefer Westernized and Asian-fusion dishes. Sometimes many vegans face difficulties while ordering Chinese vegan dishes as the terms vegetarian and vegan are interchangeably used in the Chinese language. However, some vegetarian dishes are vegan also as they are free from animal products but those Chinese dishes that contain eggs or milk are not a part of a vegan diet.
Brained Kao Fu (Wheat Gluten) With Mushrooms
Brained Kao Fu is a type of seitan or wheat gluten that has been cooked in this way for years and has been added to Chinese cuisine. It is usually served as a slide dish or appetizer and it can be served both cold and hot. Talking about its taste, it is a little nutty and resembles tofu in its chewy texture.
Brained Kao Fu braised in a thick sweet sauce with different ingredients such as wood ear mushrooms are a package of protein and minerals that are all derived from plants.
Braised Bamboo Shoots
The next vegan dish on our list is Braised bamboo shoots. These bamboo shoots are also known as the spring season and they are only available to Chinese families during this season. Try the dish made of mushrooms and siu tong Choi and this green dish can be paired with freshly cooked jasmine rice. If you like spicy food, then you can top it with some chopped chilies for some flavor.
Chinese Scallion Shanghai Noodles
Another super simple and timeless vegan Chinese dish is Chinese Scallion Shanghai Noodles. This Shanghai is completely plant-based with the combination of stir-fried noodles with the addition of scallion tossed in sesame soy sauce.
This dish has its advantages and due to its taste and increased popularity it can be served for breakfast, lunch, dinner and even you can enjoy it as a snack. You must try this age-old humble dish with a load of flavor at least once in your lifetime.
Stir-Fried Eggplant, Potatoes, and Peppers
The fourth vegan Chinese is made of only three ingredients: eggplants, potatoes, and peppers, and these ingredients are also famous as three earthly bounties in Shandong cuisine. When they are tossed in a stir-fry, they blend and make up a long-standing home dish in Chinese culture.
The recipe for this dish is very simple. Firstly, you need some chopped eggplants, sliced potatoes, and green peppers, and then coat them into cornstarch and sauté with garlic cloves, onion, and soy sauce as per your wish.
Lo Han Jai (Buddha's Delight)
Lo Han Jai is a traditional vegetarian dish that has been served on tables for years as a part of Chinese cuisine. The credit goes to the country's strong Buddhist cultural roots as this traditional dish comprises arrowhead, water chestnuts, fat choy, pressed tofu, braised bamboo shoots, bean curd sticks, and other different types of fungus including black mushrooms and wood ear.
This dish is also rich in flavor as its traditional flavor arises from a rich broth-marinade of soy sauce, pickled cabbage, cooking wine, peanut oil, ginger, and other additional seasonings.
Tiger Skin Fried Peppers
Chinese cuisine has always been in talks due to its diversity of the ingredients, plants, vegetables, and animals used in it.
These fried peppers are made by marinating green heaty peppers in Chinese black vinegar and then throwing it into an extremely hot wok until the skin is all blistered up, crinkly and the internal texture is burning with flavor. This Szechuanese dish shines on its own and it has been regarded as a traditional plant-based dish that is usually enjoyed with cold beer and rice.
Hunan Steamed Eggplant
Hunan Steamed Eggplants have gathered great popularity in Asia. This dish is made by the selection of a thinner and longer variety of eggplants which are sliced into perfect rectangular sticks and then glazed with a delicious marinade. It is referred to as one of the classic dishes with zero tweaking.
It is a simple dish containing only vegan ingredients such as minced garlic, red chili, sweet soy sauce, rice vinegar, sesame oil, and the main ingredient eggplant. You can even enhance its flavor with a topping of scallion and chopped peanut toppings.
Vegetable Dumplings: What Chinese Food is Vegan?
Another vegan dish on today's list is vegetable dumplings. You can say it is one of the best dishes on today's menu. That's why it was saved for last. If you have gone to China and spent some part of your life there or you have observed their culture with great concentration then you may have got to know that the Chinese like to eat a steaming hot bowl of vegetable dumplings but for some Chinese this dish is only ok. Dumplings in Chinese cuisine are mostly pork-based and sometimes these dumplings are filled with stuff such as shrimp and eggs.
Vegetable dumplings hold great importance in Cantonese and Shanghainese cuisine as well. These vegetable dumplings are usually filled with a combination of different things such as Chinese celery, diced fungus, chopped pak choi, and jicama, and not only this but sometimes to give a unique touch to its traditional taste, rice noodles are also filled in it. You are not restricted to eating it in one way or another but you can have them boiled, steamed, fried, and even with soup noodles.
Read also: History of Chinese food; Chinese food chicken Cantonese style; Cantonese vs Chinese food
Esta entrada también está disponible en:
Nederlands (Dutch)
English
Svenska (Swedish)