Introduction: The use of white bed sheets on wedding night is a tradition in many cultures. As we all know that marriage is an essential part of life, everybody. Marriage is a combination of two souls, and god often makes this combination in the heavens in pairs.
But in every area of the world, there are different traditions of weddings, such as using white bed sheets on the wedding couple's bed. Let's discuss Why the Use of white bed sheets on wedding night is important.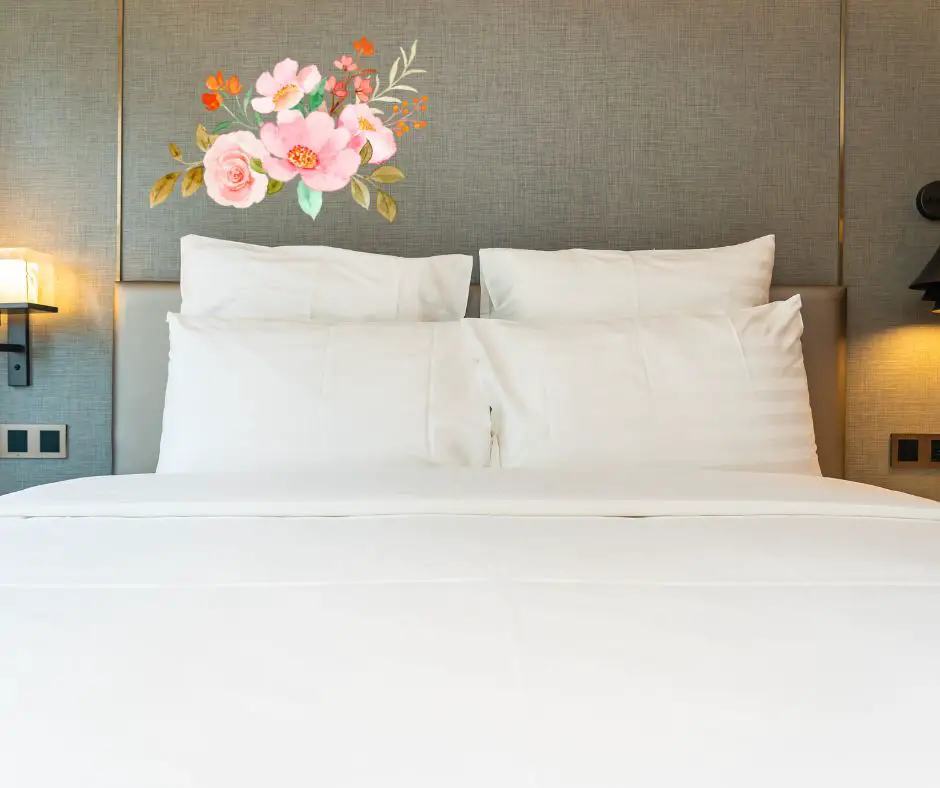 Purity of feelings
On the first night of the wedding, the new couple met for the first time in loneliness. They make plans for their future, set plans for their coming life, and make promises to each other.
During the daytime, the bride and groom remain busy attending to and serving guests. During this, they see, touch, and feel happy with each other.
So, many cultures use white sheets on the first night to show the purity of feelings. On the first wedding night, different colors are used according to the will of the newly bride couple.
It may be green, black, pink, or something else, but white is purer in many religions. The first wedding night is an important part of every new couple, so starting with white is a good omen. 
On this night, you don't need sex with your bride. Try to feel comfortable with him. Share your heart-touch feelings with him. Ask him what she wants.
On the first night, a bride feels discomfort with a new place, and people so try to understand him. in the subcontinent, after the compilation of the first night, the groom's bed is decorated with red flowers and considered that it would bring sweetness in the life new couple. The use of white bed sheets on the first night of a wedding is common in most areas of the world. 
Why is the use of this color so important?
It is done to check the bride's virginity by looking for blood spots on a white sheet after the wedding night. The family checks a white bed sheet. The husband declares in front of the elders whether the bride is a virgin.
The Kanjarbhat ethnic group of India practices most wedding night virginity tests at the direction of their tribal forefathers. The all-male members made this decision of the caste council.
When a bride fails the test, she is criticized by her family, relatives, members of the caste council, and the groom. If a bride refuses to participate, she may be an outcast from their friends and family, and at this time, no one will be ready to accept such a bride.
But in most conditions, it is not necessary to test the bride's virginity because it is not normal in some cases. The hyman of some women may tear or bleed from stretching. Hyman in women is a small part of the meat that can break out during the sexual process. In both cases, women are normal.
During medieval times, an experiment was done by midwives to check the state of the hyman in women; after marriage, checking for blood stains was done. Many cultures and civilizations of the present world have also done this.
But according to the UN human rights, UN Women and the World Health Organization (WHO) declared that virginity tests in any area of the world should stop because it is a painful and shameful act for women. According to the report, it will inaugurate barbarity against women's rights.
These white bed sheets don't need to be just for virginity tests. It assures a neat and clean bed. According to psychology, you can sleep in easier and more comfortable conditions. That's why in hotel rooms, white bed sheets are much used.
On the first wedding night, you have a new place, relative, new laws, and setting, which may disturb your comfort. But by using a white bed sheet, you may feel good and happy. White is associated with calmness and peace, can relax you more than any other color, and positively impacts your mood.
Use of white bed sheets on wedding night in Hinduism?
In India still, many tribes practically apply the virginity test on the first wedding night. In this regard, a very famous tribe of the Kanjarbhat ethnic group of India.
They used a white bed sheet and forced the couple to a virginity test. Elders made this decision of the council. If the bride hesitates to do, they continuously force them.
If they hesitate to do it, they end up with a couple practically done before them. If the bride fails this test, she is criticized by many people and even gets divorced, and her family feels ashamed. 
Stop using white sheets on the first night.
It is estimated that Kanjarbhat started 400 years ago, and they never feel any hesitation in doing it. But due to education and awareness improvements, many men and women refuse to do it.
They considered it against the privacy of men and women, especially couples after love marriage, and considered it really bad that someone else is disturbing their privacy. In many traditions, someone who acts like this must leave the caste. 
After the wedding night in the panchayat, it is asked by the groom says, "Tera maal Kaisa that?" or how was your bride's purity and virginity, and the groom has to answer it in a detailed way. This situation only applies if your marriage is in your caste.
A famous name against this tradition is Vivek Tamaichikar, a Master's in Regulatory Governance student from Tata Institute of Social Sciences (TISS), who is leading this movement. He has many other young minds who oppose this system and are an active part of this movement.
He suggested that we must get married to girls of another caste so that the implication of this law may become less and genetic diseases also become less. It is body shaming and the destruction of the bride's whole family. 
Also read: Wedding dream meaning; Blue wedding dress dream; Wedding dress dream in Islam; Best color for bed sheets feng shui; Dreaming of bed sheets, bedding, meaning; Black Bedsheets Good or Bad; Bed sheets Feng shui; Bed sheet color;