Taurus tiger: woman, man, personality,primal astrology,traits, compatibility. Let's have a look at the life of the Taurus Tigers. Their habits and traits mentioned below can make you fall in love with them. You will be highly impressed by them.
So without any delay, start reading.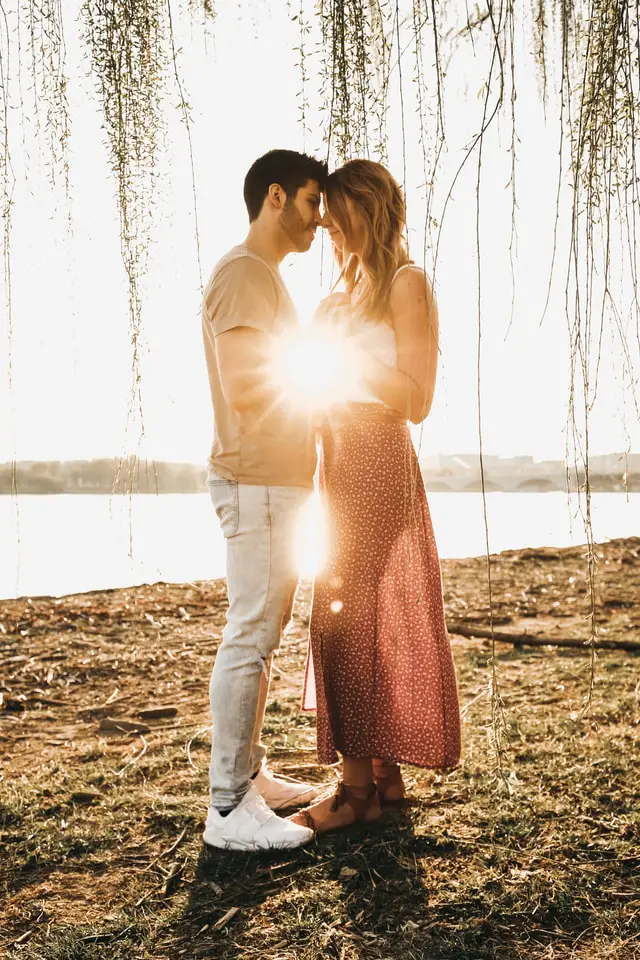 Taurus Tiger Woman
Taurus Tiger loves to be the center of attraction. They always want people to discuss them or speak about them. Sometimes this desire grows so deep that it looks like an obsession. Such women are blessed with great strength and willpower and overcome difficulties. Looking for easy paths by avoiding the current way is not included in their habit. Somehow they are orthodox and conservative, as it is a very big thing for them to change their point of view and their habits.
Taurus Tiger Women are perfectionists in everything. They want to look beautiful and try out everything to create a good impression. They are very calculated and listen on their own. If something good doesn't suit them they will never pick it.
In Chinese Astrology, these women are fortunate when gathered with friends as they could depend on them anytime. 
Taurus Tiger Man
Taurus Tiger man is an unordinary person. Combined with opposite qualities people are often confused about how to categorize them. A Taurus tiger man is both balanced and quick-tempered. A great sense of humor reflects through them. They are high on patience too. A good thing about Taurus Tigers is that they are pleasant to communicate with. Because of better communication skills, people like to be around them and develop a good relationship with them.
Taurus Tigers are mostly surrounded by conflicts. Not only with their foes, even with fairly good character, but they also face difficulties that can affect their whole life.
Opposite characteristics continue to bounce back. When they are in a violent mood, they don't know how to communicate which prevents them from establishing relationships with others. Once again, when it comes to settling others' problems, they play a very good role as a judge and peacemaker. They keep on having mood swings so it is difficult to understand. One unique thing about Taurus Tiger men is that they also focus on spiritual development, putting themselves far away from people.
Taurus Tiger Personality
The personality of a Taurus Tiger man keeps changing over time. Due to this change, a Taurus tiger develops temperament. He is good at hiding his feelings and does not look for relationships. When talking about creativity, they are the most intelligent and prudent in the town. When anyone encounters them with injustice, they lose control and don't let go of their enemy.
People born under the sign are appreciated for their calm and balanced approach towards life. People of this combination don't like to dominate others with their thoughts. They are very protective of their honor. While safeguarding their honor, tigers' rage often prevails.
Taurus Tiger Primal Astrology
Tigers are always noticed for their energy. Other compatible signs are attracted to them. As obvious from their sign, they play the role of leader in a group. These authoritative individuals have high aims in their life. Unlike other zodiac signs, a rebellion is observed in them in crises for justice. Doing justice to the animal, under the name of which they are born, such people are passionate and love to take risks to fulfill their desires.
They are quite romantic too and generosity and sincerity are the highlights of their character. These traits are often surpassed when tigers are fighting. For the comfort of the others, they allow them to hurt them.
Tigers born under the Zodiac sign Taurus are represented by Wolf in Primal Astrology. The tigers bring rebelliousness to Taurus which helps tigers to be more focused and stable than others. Wolves are harder and strong than other Taureans. Unlike other Taureans, they are very passionate. Possessiveness and jealousy are a part of their intense love.
Taurus Tigers Traits
The Taurus Tigers often take spontaneous actions. Without benefiting from something good, these individuals never take any risk. They are often characterized by their calm nature and great sense of humor. Their hospitable nature is a complete pleasure. However, without any obvious reason, Taurus Tigers behave very stubbornly and are quick-tempered. It is considered as firmness and special strength of their character. They are always loyal to their work.
Taurus Tigers are very reactive to minor changes. Willingness to help others is a rare element of their nature. Such people pay much attention to other people's problems and are always willing to help others. 
A Taurus Tiger man is kind and generous and likes to be at a distance with attention. Their wise and resistant perspective keeps them away from troubles. Taurus Tigers don't like being suspicious and envious. They don't look for big events for happiness but know how to enjoy trifles and live life. They are very fortunate in finding happiness and do not waste energy in vain.
Taurus Tigers shouldn't be misled by people. Such people don't like to boast of their personality and ask for compliments and praise. However, they believe that they are ambitious enough to achieve their goals. Respect is shown to everyone by them. Taurus Tigers are creative thinkers and try their best to implement plans rich in imagination.
Being fearless they boldly get down into business and prove themselves.
Taurus Tiger Compatibility
Taurus Tiger men never feel alone. They are always surrounded by people. Taurus Tigers are like noisy companions. They try to completely persuade the person they are going to spend life with. If his loved one is with a potential rival, a sense of jealousy develops. When they are blessed with a family, they like to spend time with their family. Always consider the interests of people they are close to. All family members attract Taurus Tigers and for them, tigers sacrifice their pride.
Taurus Women are very romantic. They succeed in fascinating the representatives of other sex. They rarely break any relationship. However, they recognize their feelings of love a little late as a start they don't pay much attention to their feelings.
When a Taurus Tiger woman starts her family, she likes to pay attention to loved ones. House is considered a safe place by her where she can be protected from problems. 
As parents, Taurus Tigers are very responsible. The children believe them. Their friendship cannot be broken easily. 
Share your views with us on the details shared with you.
Read also: Aries Tiger; Gemini tiger; Leo tiger; Cancer tiger