In this post we will see the Scorpio woman in all her magnitude. The Scorpio woman is full of energy and has a slightly hyperactive side. She hates laziness and she needs to move, to be agitated to feel alive. In her work she has great persuasive power. But her boundless energy can be annoying at times, and the Scorpio woman rarely questions herself.
Personality
His motto is a bit "whoever loves me, follow me", others just have to look elsewhere! Give, but demand to receive much in return.
The Scorpio woman is charismatic, impresses with her willpower and determination. But she too she is very resentful, if she doesn't get what she wants …
The native is stubborn and sincere, she does not always control her emotions, but she knows how to get up when she is depressed and can resist to the maximum. difficult, difficult situations. Her reactions can be overdone at times, but that's the Scorpio woman's defense. She is sometimes said to be cruel, in reality she is sensitive and protects herself with an apparent indifference to the slightest attack that she considers personal.
Features
The Scorpio woman is probably the most enigmatic woman in the zodiac. Desired by many, she has an almost instantly appealing appeal.
Depending on how you feel, it can be serene like a cloudless sky or erratic like a storm in the summer. She has a strong intuition and is introspective, interested in topics such as mysticism. The woman in Scorpio will always be connected with nature. As a sign of water, she likes to be constantly confident, so she will know how to ask the right questions so that she gets what she is looking for.
Famous women born under this sign include: Marie Antoinette, Scarlett Johansson, Julia Roberts, Demi Moore, or Grace Kelly.
Scorpio natives are known for their intuition and for being possessive. They have a self-destructive side that some may find attractive. There is nothing they fear in life and they always pick themselves up when life knocks them down.
People born in Scorpio are destined for success as they are naturally strong and bright. They are for workers who know what to sacrifice when they want something.
They don't tell their hidden secrets to anyone, so don't expect the Scorpio woman to open up to you as soon as you've met.
She must have all the attention
The Scorpio woman is attractive and therefore many will want to date her. Affectionate and romantic, she is often a mystery to her partner.
She hides her real feelings very well and releases her passion only when she trusts. And when she releases that passion, she is a true force of nature. That is why Scorpios are considered the most passionate signs of the zodiac.
When she falls in love, the Scorpio woman is faithful and she does everything related to her partner. She would give the world to him or her, she will support and protect him.
If you have low self-esteem, then the Scorpio woman is the one for you. As stated before, she is one of the most attractive signs of the zodiac, and this is the reason why so many potential partners are on her doorstep.
He doesn't care about all the attention, but considers flirting to be disrespectful. For her, there is only one partner worthy of all the attention she has to give and that's it.
A true goddess of attraction, the Scorpio native can be in a room and keep all eyes on her. She has a high libido and knows what pleasure is.
If you can get their attention, make sure you have enough energy, as Scorpio women are incredibly forceful in bed.
No one to accept superficiality
Changeable when it comes to who rules in the relationship, the Scorpio woman can sometimes confuse her partner by being overly obedient or overly determined.
She's not looking to fight so she needs someone who can keep her in the middle. Her partner needs to know when to relax with her and when to fight.
If you let the Scorpio woman win from time to time, you will surely have her by your side for the rest of your life. She will make your life easier.
However, be careful not to upset or betray her. She will be ruthless in this case. The most compatible signs with a Scorpio are Aries and Virgo.
One thing is for sure, Scorpios hate superficiality. That is why a Scorpio woman will always look for seriousness and dedication in a partner.
Once she finds this, she becomes romantic, very devoted, rewarding, and caring.
For the Scorpio woman, family is sacred. She is a fierce protector and, as a mother, she will keep her children away from attack. Her children will be self-reliant and confident, as she is supportive of anyone she loves.
If you prove yourself worthy of her friendship, you will be her best friend forever. She will keep your secrets and she will be loyal.
A Scorpio woman chooses her friends very carefully. She remembers that it is something special to be one of her comrades.
Everything the Scorpio woman does, she does with passion. It is not easy to guess her feelings, especially since she is very reserved, but you can trust that she will not get mad at you if you have not done something wrong. She will pay you many times when you are nice to her.
She needs to put her intuition to work
There is no occupation that the Scorpio woman is not good at. She could do the hardest jobs since she is hardworking and strong.
Your penetrating mind can help you be a good surgeon. Or a scientist. She is ambitious enough to be advanced in her job.
Her intuition would help her to be a good psychiatrist or analyst. Since she supports people, she would also be excellent in careers that include humanitarian or social work.
The Scorpio woman doesn't put such a high price on money. For her, the money is meant to be spent or invested.
You can keep your possessions a secret since you don't want everyone to know about your wealth. While he knows how to conserve his money, sometimes he can resort to some impulse purchases.
You can't tag it
Because she is so emotional and passionate, the Scorpio woman can suffer from some stress-related ailments.
She needs to rest and enjoy a break more often. Relaxation techniques such as massages and yoga are also indicated.
Fortunately, they are very strong when it comes to health issues, even when Scorpios get sick, they don't stay sick for long.
When it comes to fashion, you can't put a label on the Scorpio woman. She is able to change her style very quickly and will not only follow what is fashionable.
Her way of dressing speaks of seduction and passion and she knows how to highlight the most attractive parts of her body. The Scorpio lady would look amazing in red lingerie, since red is the color that characterizes her the most.
And the men
The Scorpio woman uses her charisma and shows unfailing confidence to enchant men. Her romantic relationships are often tormented and can turn into a power struggle. Undoubtedly, this is because the Scorpio woman has great difficulties in accepting the essential commitments for the well-being and sustainability of the couple.
She is proud and does not give up easily. When she is in love, she tends to idealize her partner to the point that she may be disappointed. But although it may not seem obvious, the Scorpio woman learns from her mistakes and evolves. Her survival instinct and her fiery side can take over her explosive character, allowing him to control her emotions more and, thus, find solutions to the relationship problems that she encounters.
The Scorpio woman can then live more serene stories and keep her feelings intact. The native does not conceive of hypocrisy or lies. She is always honest and sincere, and even if this sometimes provokes some arguments: her lover can be sure that she will always tell him the truth.
Love
Scorpio women are universally known as the sex goddesses of the zodiac, famous for their passion, strong libidos, and exceptional prowess as lovers.
Sex is extremely important to these women, and sharing a sexual connection with their deeply attached lover is a must for them to feel fully satisfied in life.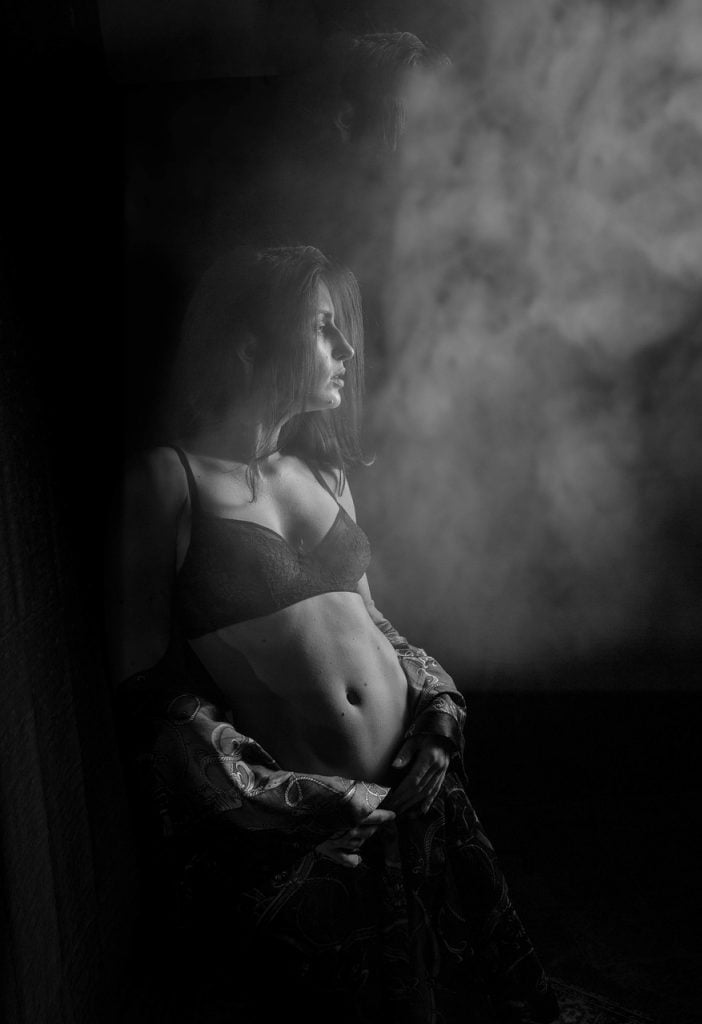 That said, Scorpios don't actually love to sleep or have sex lightly. So until they find their compatible soul, a Scorpio can feel a bit adrift without a partner to have fun and share the intimacy.
Dating and flirting distracted for the sake of fun or just as something to pass the time rarely attracts focused and intense Scorpio women. Do you have what it takes to get their attention?
Chemistry
Discover your love compatibility. With these witches! They tend to have romances that consume a lot of time and emotional energy.
Sexless unions or relationships of convenience will never work for this lustful sign, nor will the excess of one-night lights, although every once in a while, a girl should do what a girl should do, especially during long, dry Spells! In general, a Scorpio woman will hold out until she finds what she is looking for in a mate. Once she is engaged, she tends to mate for life.
With the Scorpio's well-known reputation for powerful jealous stripes, his possessive personality can also be a bit misunderstood. This type of jealousy is not due to insecurity, in fact, most Scorpio women are extremely confident (particularly about the strength of their charms).
But once this woman claims you, she has a hard time letting go. She won't take it easy to leave her partner in the arms of another without a battle.
Home and family
Have you ever walked past those basement apartments in town and wondered who could live there? It could very well be the den of the Queen of the Underworld, lounging on a deck chair and smiling at the hustle and bustle of passersby with amusement.
The word "den" is a truly apt way to describe the home of this poster. It turns your living space into a private and insular domain where only your closest friends and lovers are invited.
When it comes to décor, Scorpio girls tend to adore textiles, curtains, and elaborate pendant lamps. Her living room might resemble an exotic bazaar, filled with all the loot from the souks that she has visited on her travels. But everything here is tastefully arranged, and nothing is overdone or feels sloppy.
Scorpios tend to be fairly neat and may even tend to the bare minimum, making their love of gloriously embellished details really pop rather than getting lost in visual confusion.
Maternal
A Scorpio mother is a protective, strong and calm creature, who generally has a powerful psychic bond with her beloved children. She is the envy of other mothers, as her children can generally be disciplined with nothing more than an intense gaze from her Scorpion mother.
Work and money
Scorpio women work hard and are highly focused on their goals. They set long-term goals and work steadily and quietly to make their dreams come true.
They are often seen as loners in the workplace and tend to bully their co-workers, often inadvertently. Scorpios don't tend to enjoy being subordinate, they would rather just be the boss, free to make their own decisions, especially regarding aesthetics and design.
Scorpio women generally have a very clear idea of how they think things should go, and will only share power or control with other signs whose vision they innately respect.
The secret
They work well with other signs that are just as powerful in silence, but generally don't have time for shelling or display, especially if the opinionated person makes no real effort to back up any of their conversations with real results.
Scorpios have a serious reputation for getting inside people's heads, and due to their love of psychology, they can easily manipulate others to get what they want.
This is not always used for sinister purposes, in fact Scorpio women can often excel in sales positions, because they will use their intuitive traits to determine what their customers really want and how to make them feel more comfortable.
But if you ever get in the way of something a Scorpio really wants, be prepared to constantly wear yourself out over time, because these women are completely relentless when it comes to accomplishing their personal missions.
Once they set an intention, they will do whatever it takes to achieve that goal, regardless of the wishes of others around them. These women do what they say they are going to do and they have a way of making everything look easy – they always handle themselves even on the toughest and most difficult work days with style and grace.
Gift guide
When shopping for a Scorpio woman, always remember that although her tastes may be a bit unusual or creepy, she will not appreciate anything scruffy or cheap.
You can choose something really strange for her, like a beautiful skull or a classic taxidermy, although make sure it is something that you really display in your home.
Framed butterflies or moths are a perfect gift for this sign that governs the cycles of death and rebirth, transformation and metamorphosis of the soul, symbolized by butterflies. All the better if you can find a framed ensemble that includes a scorpion, its symbol. Snakes are another symbol of Scorpio, and they also bring death and rebirth to mind with their shedding of skin.
While items printed on snakeskin may not be attractive, jewelry depicting snakes generally will, especially if it is extremely realistic or ethnic / geometric.
Exotic items from other countries, especially textiles or wardrobe items, will generally delight your Scorpio woman. Think of unusual hats, headdresses, kaftans, or loose tunics. Perfumes and body oils in heavy, spicy scents and resinous fragrances will often turn out to be attractive, as will hard-to-find herbs and spices for her kitchen.
Good gifts
Anything related to the occult, human psychology, various cultures, and sexuality definitely interests you, especially old books on these topics.
Exquisite garments and elegant lingerie will please your Scorpio woman, who may be dressed in a relatively plain black from head to toe (always a safe bet when shopping for outerwear for her), but she chooses bras, underwear, and lace gowns. in shades like heliotrope, cerise, electric chartreuse, and vermilion.
When in doubt, go with purple, red, or black, as few Scorpios will lash out at these colors again.
Perfumes
The best perfumes for the Scorpio woman. Finding the perfect perfume for someone is an art. A science. Or in the middle. The ideal perfume should match a person's tastes, style and personality, emphasize certain character traits, subtly highlight their most hidden qualities.
What scents and fragrances do Scorpios like? What is the perfect scent for the Scorpio woman?
Whether you're looking for the scent that best matches your own personality or a birthday gift, here is our pick of the top 3 perfumes for the Scorpio woman.
What scents and fragrances for the Scorpio woman?
Scorpio's favorite scents reflect character traits of charm and seduction inherited from their dominant planet Mars, especially fragrances with woody notes. The scents of musk, cinnamon, vanilla, jasmine, sandalwood and rose reflect the intense personality traits of the Scorpio woman.
The notable characteristics and personality traits of a Scorpio woman are: daring, passion, excitement, combative side, a taste for secrecy, sensuality, jealousy, and dominance.
If you are a Scorpio woman looking for the perfect perfume or want to give a perfume to a Scorpio woman, here is our list of the best perfumes:
Carolina Herrera Good Girl
The Scorpio woman is fascinating, attractive, and charismatic. She doesn't do things by halves. She is the "bad" girl of the zodiac signs. For her, sexual energy is sacred and passionate nights an irresistible habit. As she says the motto "She is so good to be bad". This sophisticated Carolina Herrara fragrance is an ideal gift for the Scorpio woman. Her admirers will surely be seduced and ask for more.
Olfactory notes: almonds, sandalwood, jasmine, iris, coffee, tonka bean, cocoa, vanilla
Marc Jacobs Decadence Perfume
The Scorpio woman is a fighter, a lover, a star who leaves a strong impression on the opposite sex. The top notes of Italian plum, saffron, Bulgarian rose and amber will not disappoint her admirers. Perfect for endless nights full of sensuality, here is a perfume that will attract the Scorpio woman. see the smell
Olfactory notes: plum, saffron, Bulgarian rose, amber, vetiver, papyrus wood
Fearless By Victoria's Secret Perfume
The heart of the Scorpio woman is an ocean of secrets. He loves the allure of seduction and the search for love. Let her take control, she will satisfy you and offer you intense pleasures. The Fearless fragrance is a mysterious fragrance with oriental scents. A perfect ode to the woman who will make you discover unsatisfied sexual pleasures while she advises you on the most pleasant places to explore.
Olfactory notes: black currant, iris and iris root.
Love Love by Cacharel
Emotion has a lot to do with those women born between October 23 and September 22. Still, a different passion, despite being a Water sign, Scorpios are better at internal emotions, and that is why this perfume is perfect for you in all. that line.
The essence of this perfume has everything to do with enhancing that side of wild emotion that a woman of the Scorpio sign has hidden and that she hopes to bring out, but with the right people because it is not a sign that everything is wrongly demonstrated. It is, therefore, that its notes of amber, vanilla, Virginia cedar, apricot and lily will make you feel an inner fire like few perfumes.
This Amor Amor is intense and winter-friendly, breaks through ice, and has long-lasting longevity and a similar trail.
Miss Dior by Dior
A Scorpio woman who is not determined then is not a woman of this sign because they are characterized by searching even under the stones for what they want, that includes people, goals and of course, their supreme pleasure, that is why Miss Dior from Dior is a spectacular perfume to further accentuate your inner Scorpio self that screams forward at you.
With few notes, resembling the sign of Scorpio with its few words, this Miss Dior has notes of raspberry, praline and peony. This trio of fragrances will awaken that inner desire of a Scorpio woman, which you have to like in your heart to bring it out. That scent of sweet forbidden desire is what you will love, and we know that when you are born between October 23 and September 22, you will be able to fully enjoy the fiery victory.
To show this desire, it is a perfume closely linked to the summer Scorpio and that highlights its spicy side with a very long-lasting longevity and moderate trail.
Victoria's Secret Scandalous
Power attracts the Scorpio woman like no other in the zodiac, they are those females who want to include themselves, but achieving the objective goal of victory and the thirst for success gradually relieves. In such magnitude is the scandalous Victoria's Secret.
With a perfume like Scandalous, you will cause a scandal from the moment you arrive at a place because, as a Scorpio girl, you will have in your favor what it takes to have power, both to dominate people and to achieve who you have been. searching. Those notes of raspberry and praline will dictate the notion of what a sweet and dominant perfume has to be, like this sign.
Its best time comes to be the quiet fall, where Scorpio always shows its claws and has a moderate longevity and a similar wake.
Other recommended fragrances
THE FRAGRANCES that adapt to your Scorpio qualities
To lift your spirit
Patou Joy – Intense and delicious flowers created during depression to lift your spirits
For that feminine touch
L'Artisan la Chasse Aux Papillons Extreme – Floral & Flirty –
The aphrodisiac power
Yves Saint Laurent – Opium – Created in 1977 With an exotic blend of lush flowers, rich spices and deep woody notes. Enchantment, mystery, magic and exoticism.
Sensuality
Cartier Must de Cartier – Original formula from 1981 – smooth and sensual oriental with many warm base notes – tonka, vanilla, amber, sandalwood and lily
For the party animal
Rochas – Alchimie with soft and wicked spicy aromas – spicy citrus, sandalwood, spices, vanilla and tonka bean
For your passionate side
Dolce & Gabbana The Only One – Goegeous Gourmand Floriental with a unique blend of violet and coffee
For the nonconformist in you
Schiaparelli Shocking: Sweet flowers with a burst of intense notes that combine with each other: Light flowers with deep, earthy base notes. Not your typical floral in the least.
Give me your zodiac sign, I'll tell you which perfume to choose !;
What is the best perfume for your zodiac sign?
The Scorpio woman in love
Difficult to achieve serenity It is with her charisma and her self-confidence that she seduces the Scorpio woman. But once the fish are in her nets, life isn't always rosy.
The Scorpio woman tends to live in tormented relationships that turn into a balance of power. All this because she does not like the commitments necessary for a healthy and balanced relationship. Particularly proud, the Scorpio woman rarely gives up, which quickly complicates her stories. In love, she idealizes the other half of her so much that she may fall from a height and be disappointed.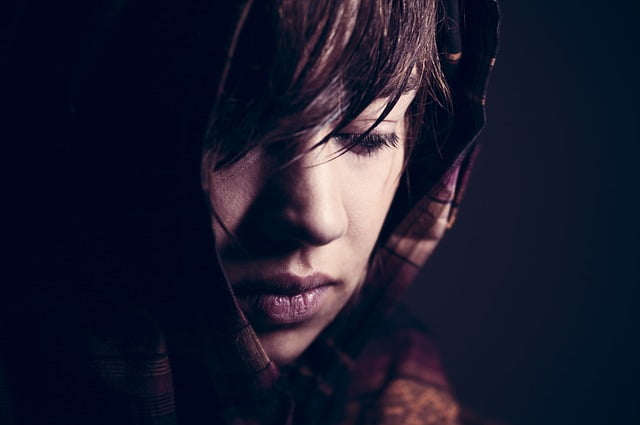 However, it should be noted that you are evolving and learning from your past relationships. This way you can learn to control your emotions a little better and, therefore, find solutions to the problems you encounter within your relationship. Honest and sincere, you can live a more serene love story.
However, be careful with romantic compatibilities, because the sparks are never far away with the Scorpio woman. With an Aries, the relationship promises to be tumultuous, for example. A love affair with a Gemini can be downright destructive in the long run.
In fact, when the Scorpio woman seeks the sincerity of her partner, she will wonder if she can find something better elsewhere. On the contrary, a couple, her Scorpio and he Cancer, promise to be prosperous and rich in sexual adventures. As for Capricorn, he can reassure the Scorpio woman with her seriousness and stability. So you can flourish without worry.
In a relationship
The Scorpio woman is very agile in showing her attractiveness and other qualities and in hiding what she considers to be her flaws.
The Scorpio native is generally perceived as aggressive, looking for the next exciting activity, and always full of fiery energy. Now a woman is even more action-oriented, with sensuality and sexual attraction completing the picture. In a relationship, no matter what it shows, the Scorpio woman does not like routine and things that are set in stone. She wants to live her own life, following her style and where the deepest emotions are hidden.
She is direct and bold with her emotions, not hesitating to expose herself. Oh, and one must step up her game of seduction because she expects so much.
Not a fan of superficial adventures
Power struggles and aggressive conflicts are the life line of a Scorpio woman. Her energy is replenished by whatever challenge comes her way, and although she plays the low game, acting subtle and covert, she cannot shake her combative aura.
She can appeal to her innate sexuality and sensual charms to win over any man, and she has her own style that caters to those with a strong scent and disposition to have fun.
Hostility and aggressiveness are one of the two ways you will react to unpleasant things, like unsatisfying sex. Making love is a bit more difficult for her because it involves emotions that she often cannot understand.
She doesn't want any superficial, temporary flings so she can pass the time. With her passionate and intense personality, she will become very attached and possessive of her man from the start.
You may not fully understand or master your emotions, but you know enough that you want a long-standing sense of belonging.
She can take you to the hellish depths of disillusionment and then resurrect you like a phoenix to the pleas of paroxysmal pleasures with just one gesture.
Love, affection, imagination and courage, you will have to own all this and more to match its rhythm.
Don't think that just because you seem so domineering and aggressive, that you have no emotions and that you don't feel anything.
On the contrary, his watery upbringing causes him to drown even more in emotions and empathy towards the sufferings of others.
In a relationship, the Scorpio woman will act with the best of intentions, but if you say something hurtful or make a mistake, she will remember it for the rest of her life.
Plus, while she may stick with her man as glue and hiss in whatever competition is coming up, you'll actually enjoy being dominated by her.
The Scorpio woman is quite a jealous partner from the start, and not because she is unsure of her abilities or because of a lack of self-esteem.
In any case, he is very conscious of his beauty and attractiveness. No, she is very possessive and aggressive because you are her man and no one can take a look at you without asking her first.
Only she can have you and no one else. She will fight anyone who is thinking of robbing you.
She will quickly take things to the next level
The Scorpio woman often has feelings that she does not fully understand, and even more so, not even other people can clearly discern her inner states and moods.
Most of the time, she will try to distance herself from those who cannot understand her. When the Scorpio woman falls in love with someone, she cannot act other than she is honest, direct and simple, based on actions, in being demonstrative about what she feels.
His sexual urges are great and his intentions are clear from the start. She wants you and she wants you now. Hurt her or cheat on her, and you will feel sorry.
It all depends on your previous experiences with love and sex. She will want to take it to a whole different level, step up the game, and be imaginative to the extreme. Just be receptive and thoughtful.
The Scorpio woman lives each relationship as if it were the first and the last, with eternal and maximum emotions arising. You can't understand how deep her emotions are until you actually go through the same process.
You have to figure out how to reach her, communicate with her on a deeper level, feel her emotions and moods before they happen. In a fair and balanced way, you have to show that you can be devoted and loyal if you want it to be the same.
Everyone wants a piece of her and she is well aware of that. This is precisely why she wants to find only the best walking partner.
Nobody is perfect, but she wants someone very close to that. You have to stimulate her intellectually, be empathetic and understanding, and be very good in bed. How many men can boast of achieving all three points?
It doesn't matter because you will never stop in your search for this ideal match. Just listen to her talk, enjoy the jokes and good jokes, but most importantly, take her seriously and never make fun of her.
You won't have to wait for me to give you some tests or challenges. It will have to come as a natural process, to demonstrate her love and affection for her.
Shout it out to everyone, let everyone know how cool she is, what a perfect woman you have. She might turn aggressive and acidic at some point, just to see if you're there to stay all the time or just pretend to love her.
Be patient, attentive and responsible with her, and you will not regret it. She is one of the sexiest and most attractive women in the zodiac, the most desirable too, in the eyes of many.
Cancer man
Scorpio woman and Cancer man. If you are a Scorpio woman in love with a Cancer man, these ups and downs have become natural in your relationship. Whether you are in a relationship or not, I have some tips to share with you to improve the chances of your relationship being compatible!
If you are a Scorpio woman in love with a Cancer man, these ups and downs have become natural in your relationship. Whether you are in a relationship or not, I have some tips to share with you to improve the chances of your relationship being compatible!
The relationship between a Cancer man and a Scorpio woman
Here is a relationship between a main astrological sign that is supposed to lead and a stationary sign that does not follow. A man whose mood is dominated by the Moon. And a woman whose planet Pluto means deception. On paper, this may be the worst combination.
But these two souls stay together long after all the others have been erased from memory. They both love love. Either for the love of your partner or your family. They share the same enthusiasm for starting a family and are always on the same page when it comes to taking the next step.
Their harmonious union, if they so desire, will culminate in children with blessed souls. One cannot live without the other. Because no one can treat the Scorpio woman with such respect and care as this man. And no one can understand Cancer man's dreams like the Scorpio woman does.
The attraction between the Scorpio woman and the Cancer man
It is not easy to seduce the Cancer man, but there will be instant affinities between these two from their first meeting. Whether it is romantic love or not is up to the two individuals. But they will surely gravitate towards each other. There are many reasons why the Cancer man is attracted to the Scorpio woman and vice versa. These two zodiac signs attract each other.
The Cancer man gives a lot of love. The Scorpio woman has a hard time expressing her emotions correctly and, most of the time, she does not receive the love that she deserves. These two can thus balance each other's love. He will eventually learn to express himself in his way.
While neither of them can be easily trusted, both can detect dishonesty from miles away. Their mutual dislike for dishonesty helps them stay loyal to each other. He is not a very good communicator either.
Your relationship is based on your ability to communicate with each other. While this may be a problem at first, it is an understanding and a bond that neither of you will ever have. Their curiosity unites them. They are never short on talking points. They always find something new to learn from each other every day.
They both revolve around safety and stability. This means that they have a similar view on how money or the house should be managed. They will rarely disagree on these issues.
Disputes and relationship problems between Cancer man and Scorpio woman
Although this couple is among the most harmonious, no romantic relationship is without its problems. Most of your arguments or problems are due to the difference in the expression of strong emotions.
Let's start with anger
The Scorpio woman goes crazy when she is angry. Cancer man, on the other hand, retreats into her shell. Everyone wants the other to react to anger in their own way, which leads to more frustration.
The Cancer man is naturally cautious. The Scorpio woman likes to attack first and then ask questions. When making important decisions, this raises problems. Her wariness frustrates her, leading her to the Battle of the Crab and the Scorpion when the moon sets.
His frivolous sense of humor and inability to take a joke as such becomes a problem. She will laugh with him when the object of the joke is not about her. But if he laughs at her, she will be angry. She has learned to defend herself from any form of disrespect. Although a joke is not disrespectful, she takes it seriously and does not accept it well.
A seven letter word that can cause real trouble between these two: "secrets." Neither of them likes to share their secrets. Just as they cannot bear the other person hiding things from them. Your inability to share secrets can cause major problems in your relationship.
If one of them does not express their love, the other will calm down. They must constantly make sure that the romance continues, otherwise their relationship will end faster than the next moon shift.
The affinities between the Scorpio woman and the Cancer man
The period in which this relationship begins will lay the foundation for what awaits you in the future. If they manage to qualify things from the beginning, a life of happiness and harmony awaits them. The chemistry between these two astrological signs is affected by several factors. His energy is contagious.
Scorpio women and Cancer men can synchronize their energies with each other in their love. This leads to prosperous times in your romantic relationship. Also, their kindness unites them. This dedication to friendship is what keeps them alive even when there are differences in their personality. Everyone knows that in friendship you have to give the other space to be yourself and grow.
Another aspect of friendship that they revere is loyalty. They have similar views on what loyalty should mean in a relationship. It also allows them to feel respected by the other, which strengthens their bond.
Emotions play an important role in each of your lives. While the Cancer man is good at expressing and reading emotions, the Scorpio woman needs someone who can read her emotions and teach her how to express them well.
This emotional balance in your relationship will be completed and will lead to a flow of positive energies. When they find the perfect match in each other, they can create and imagine wonderful things together. This leads to very productive ideas that benefit both of you.
Cancer man and Scorpio woman marriage: a good idea?
Marriage is a delicate slope, you could say. But with these two signs of the zodiac, it is natural. Problems between the two of you can be resolved if you can communicate. Once they are successful, their fight will take another turn.
Sexual compatibility is very strong between Cancer man and Scorpio woman. The Scorpio woman likes to dominate in bed and this is where the Cancer man is not afraid to follow her. Both meet the needs of the other not only on a physical level, but also on an emotional level. There is deep love and not just sex in between.
When it comes to starting a family, they make a good team. They tune into almost everything when it comes to making family decisions. They will impart a deep sense of love to their children and most of the time the children that come from this union are beautiful in body and mind.
Their shared family values also allow them to respect their respective families. The Cancer man judges most women by comparing them to his mother. His mother will surely approve of the Scorpio woman, which will contribute to the harmony of their union.
The probability of a breakup, separation or divorce is negligible. Scorpio and Cancer couples who file for divorce are very rare. These two signs are generally compatible in the long term.
If you think your Cancer man is the love of your life, I just gave you the key to making your union heavenly happiness. Well good luck.
Scorpio woman Leo man In bed
She is jealous, possessive
Are Scorpio women jealous and possessive? Scorpio's jealousy arises when he fears losing his loved one to someone else. If Scorpio men are possessive and exhibit the greatest jealousy when in love, it means that Scorpio women are more or less the same.
The Scorpio woman wants her partner to make her feel like the most important person on Earth. Do not test her patience as she does not forget or forgive easily.
She needs a partner to make her feel inspired and energetic in all aspects of life. If she doesn't find what she wants in a partner, the Scorpio woman will leave.
In fact, she also holds the crown of the most jealous woman in the zodiac and reacts a little more differently from the Scorpio man when she has this feeling. For example, this woman will not say anything and will analyze the situation until she finds a solution.
She will investigate and follow the couple to see if their suspicions are true.
For example, it is normal for the Scorpio woman to be upset and angry if you pay more attention to someone else and not to her. The Scorpio woman can sometimes become obsessed with her partner. She will be so afraid of losing her loved one that she will only be interested in her love life and nothing else. It would be impossible for her to be with someone who flirts a lot.
If you are thinking about making a Scorpio woman jealous, think again. You wouldn't solve anything and she would be unstoppable with her possessiveness. Infidelity is something this lady would never forgive.
The Scorpio woman knows how to get through a confrontation. Most likely, she will win, as she is manipulative and good at winning arguments.
If you help your Scorpio woman channel her energy into something more productive, she would no longer be so jealous.
You must help her identify what her new hobbies and interests are, and she will forget about jealousy. Gambling and enigmatic, she will attract many contenders for the love of her.
Get used to this. She will not flirt with anyone else, as she is not only a possessive partner, but also a devotee.
She will never give up if she feels that her jealousy may not be based on something real. She will search for answers until she finds the truth and decides to continue or end the relationship.
Is loyal
The Scorpio woman does not cheat. As sexual as these zodiac signs are, they take love and marriage far too seriously. Cheating doesn't make sense to them. On the other hand, Scorpios often fall in love, but take the time to end their current relationship before doing so.
Is proud
The Scorpio woman is extremely proud and that becomes evident if someone tries to deceive them or make them feel foolish. Scorpios are not above trying to get something back. They also don't do well with a lot of negative comments.
It is very difficult for a Scorpio to recognize when their relationship has failed. They will stay in denial for as long as possible out of a feeling of pride, and they will keep trying to fix it, even if it means they will stay in an unhappy relationship for years.
Yes, it is horrible to invest your heart and soul in a relationship only to have it fail, but Scorpio, it happens to everyone, and there is nothing to be ashamed of.
She's tender
She is a wolf, a mysterious and attractive woman. Her beauty takes your breath away or, on the contrary, she is one of the ugly ones that, thanks to her personality, completely overshadows the prettiest little face!
It is sensual, sexy, seductive! She is a tenacious woman and can be as vindictive as she is caring. One can only be impressed!
Is a liar
Being transparent is a great challenge for this sign. Scorpios tend to alter reality in their favor! As much as she may be too sincere, if a truth is awkward to say, the Scorpio woman will skip telling you!
Is good
In both love and friendship, the Scorpio woman is loyal and faithful. She is very generous and is always ready to help the most disadvantaged. She does not hesitate in the least to defend causes that she considers just. She is very empathetic and knows how to listen to others.
Witch
The Scorpio woman is a traditional dark witch, that is, she is more open to delving into some dangerous facets.
Annoyed
Angry, angry, brave Scorpio woman, what to do? Reassuring her, it sounds easy, because those of us who have dealt with this type of women know of her strong character we understand that it is not easy at all.
The anger of the scorpion, that is its dark side, for those who ever wondered.
What to do with the anger of a Scorpio woman?
If a Scorpio is upset with you, don't expect a spontaneous reaction. In fact, it can be quite difficult for you to detect whether or not they are really angry with you. However, this zodiac sign is characterized by being very spiteful and vindictive, so pay attention! At any time, if you have unconsciously hurt a Scorpio, they can seek this revenge on the Scorpio lady and act accordingly.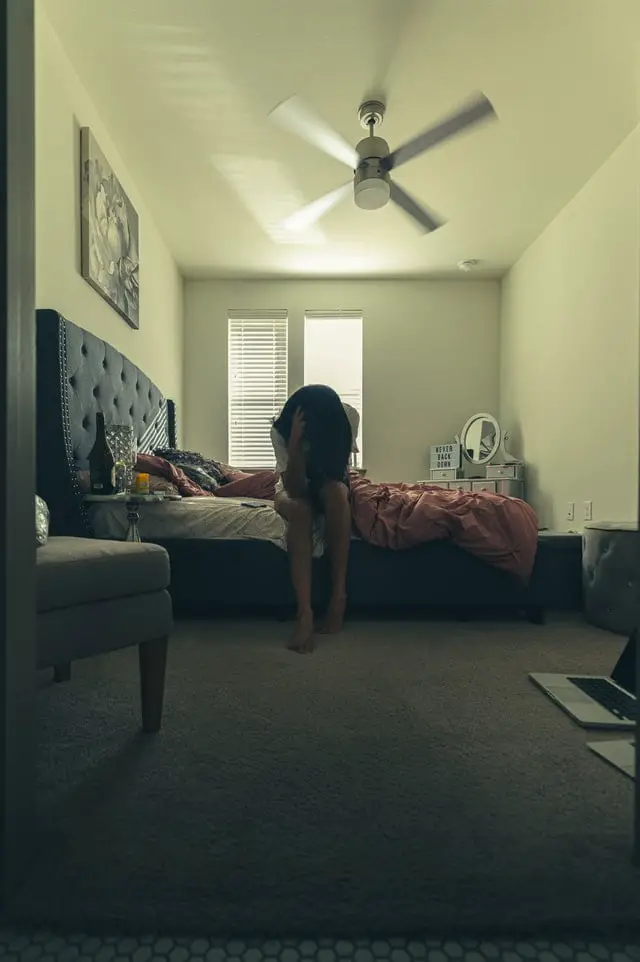 Again, this does not mean that the Scorpion we hurt is right. If they don't tell him what the problem is, he can't be expected to read his mind. If he knows that he did something wrong to provoke her, there is a noticeable difference.
How to tell if a Scorpio woman is angry with us
But how do I know if Scorpio is mad at me? Here are some tips. To find out if a Scorpio woman is angry with you or not, look at her physiognomy (how she changes her face). If they feel offended, jealous or angry, they will put out subtle signs of anger on their face.
These facial patterns in a Scorpio include: pursing the lips, slightly arching the eyebrows, looking away, or looking at the horizon for a long time. All of these physical movements or subtle suggestions will often be accompanied by silence.
However, they can also be signs of other problems. Don't necessarily assume that their problem is with you.
In fact, make sure a Scorpio is really irritated or pissed off at you. It is also possible that they are upset about something else and that your feelings are out of place. It is also possible that their reticent behavior means that they are behaving normally and are not angry at all.
What to do when the Scorpio woman is angry, enraged?
Her aggressiveness can get out of hand when she's exasperated, irritated. This is what you can do:
1. Support silent treatment
It can be very confusing knowing what to do when the Scorpio woman is angry. She can really take it to the extreme. In case she finally gives you the silent treatment, she resists.
Try to be patient as she is still trying to vent. Her silence is her response if she wonders why my Scorpio woman ignores me.
2. Say you're sorry
Saying you're sorry for a Scorpio woman is important. She is angry for you.
It's right that you immediately apologize to her. This helps soften her heart a bit.
3. Give it space
Another thing to do when the Scorpio woman is angry is to give her space. She is a human being. Some time alone will help release her anger.
4. Discuss the issue
Talking about the topic that made you angry in the first place could be a great option. But only do this if she is willing to do it. If she doesn't, find another time to talk about it.
5. Try to compromise
Here's another thing you can do when the Scorpio woman is enraged. Prepare to commit to her. It can be a bit demanding, but try to work with that.
6. Understand their perspective
Try to do it, it is worth it. Did he do something offensive but we didn't realize it? See things from their point of view and you will easily find a solution.
7. Let her do what she wants
The next thing on what to do when the Scorpio woman is angry is to leave her alone. Let him make "his gifted win of her" at least temporarily.
Being too controlling will make her ballistic and dangerous.
8. Don't be aggressive, pamper me
Try not to ask the Scorpio woman too many questions. Avoid asking her, begging her to forgive you too.
The thing is not to be aggressive at all. Be very calm in your approach.
9. Don't leave her alone
Make sure she knows that you will still be there for her. Even when she's mad at us.
10. Give more affection
Know that you can give the Scorpio woman more affection. He doesn't necessarily have to be physical.
Just listen carefully when he is speaking to you. Give her your undivided attention and more quality time together.
Making peace with them
Scorpios are often emotionally detached when in a bad mood. They may be angry for no reason.
If they are stressed, they can become traitors who are only interested in conspiracies. These women are the ones who stab others in the back and generate intrigue.
All they need are the fantasies of their would-be enemies and it's good to consider the situation in regards to what they might do to get revenge.
Seeing that they want revenge, others should say something about their original ways of revenge because they surely love it. If you are angry, Scorpios need help to relax.
Those who love them should make these natives trust them when it comes to their pesky affairs.
The coldness of people born under Scorpio is a method through which they get rid of the anger that they have accumulated in time.
Video made by our multimedia team:
Video
Conclusion
One of the most sensitive signs of the zodiac, Scorpio women feel their emotions intensely, although they do not always express them openly.
A sign ruled by water, Scorpio is symbolized by the submerged depths, like the pure waters that flow through an underground cave. But you may not see the currents or waves that ripple through their facial expressions – much of what a Scorpio woman feels, she will not always express openly.
Scorpios rule the occult sciences, and the true meaning of the word "occult" is "occult", hence the Scorpion tendency towards secrecy and inscrutability. Only the most determined (and respectful) will be granted permission to explore the secret caverns in the heart of a Scorpion woman.
Read also: Scorpio woman in bed ; Scorpio woman is ; Scorpio man in love