Rat horoscope 2022, chinese zodiac, predictions.The horoscope of the Year of the Black Water Tiger, which begins on February 1, has a big impact on 2022. The people born in the Year of the Rat prefer to do things their way. The Tiger's effects can make a Rat personality feel befuddled. In 2022, it will usher in a slew of new reforms. Everything will be alright if the Rat personality can adapt fast and go with the flow. However, if their obstinacy improves, they may face difficulties in 2022.
 Rat 2022 Horoscope for the Year of the Black Water Tiger, according to Chinese Astrology, tells you how the trip for Rat Chinese Zodiac natives will be in the year 2022. This article will predict how your love life, job, and health will pan out in 2022. This page also discusses what the Rat Chinese Zodiac sign's spiritual life, family life, and well-being will be like in 2022.
2022 Rat Love Predictions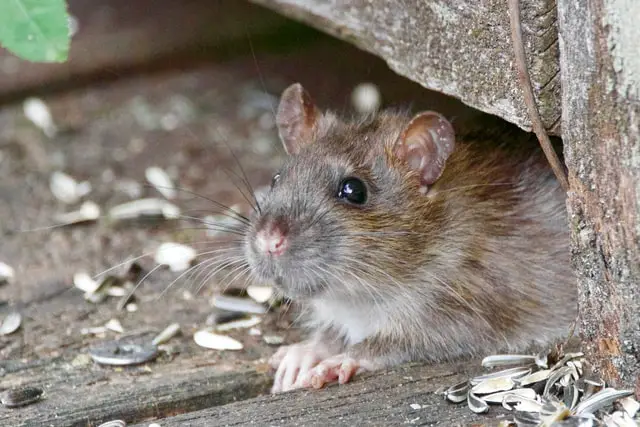 "Take things slow!" cries the Rat's romantic horoscope for 2022. While this is an excellent year to meet new people, it is not the finest year to establish a significant commitment. As a result, don't hurry into anything. One day at a time, take all-new (and even tried-and-true) connections. Proposals, weddings, pregnancies, and other important "next steps" in a romantic relationship will be difficult to organize this year.
Work
In 2022, the most significant changes in a Rat's life will be in the field of their profession. A Rat in 2022 will have to adjust to new employees being employed and new technologies being implemented. If rats are to keep up and stand out among their peers, they must adapt swiftly.
The easiest approach to do this is to be open to these changes rather than clinging to old habits. Rats, on the other hand, are resourceful creatures. This year, they'll have to employ these skills more than normal. Overall, the sooner a Rat adapts to these new developments, the better their career fortune will be this year, according to Chinese New Year 2022 predictions.
Rat Horoscope 2022: Lucky Elements
Lucky Flowers: Lily of the Valley, Lily, African violet
Lucky Numbers: 2, 3
Lucky Directions: Southeast, Northeast
Lucky Gemstones: Garnet
 Green, Blue, Golden are lucky colors
Lucky Matches: Ox, Monkey, Dragon
Family
Many changes will occur in the Rat's family life in 2022, according to Chinese horoscope forecasts. If you want to keep up with all of these developments, communication is essential! It's also crucial to remain adaptable and move with the flow. Allow nothing to worry you too much. When one thing comes to an end, another begins.
Because 2022 isn't the best year to start a new relationship, it's also not the best year for potential Rat parents to start a family. However, because the Rat's physical health is expected to be great this year, any unwanted pregnancies are likely to go off without a hitch. When considering whether or not to have a child, use your best judgement.
Health
According to the Chinese Rat astrology for 2022, there are no signs of ill health for Rats. Of course, if you want to stay fit, you should continue to eat a good diet and exercise regularly. Rats will not have to be concerned about their physical well-being for the most part.
This year, however, Rats must devote time to improving their mental health. This year will be tough in terms of work and finances, so Rats must find a method to unwind during their time off. As a way to relax your mind and body, consider attempting meditation or yoga. Trying new things to do for fun can also help.
Changes in Rat Social Life
This year, rat people will have to work especially hard to keep their social lives in excellent shape. Many Rats are naturally sociable creatures, and the Year of the Tiger only serves to expand their social horizons. However, they may become burned out as a result of this. Rats must strike a balance between socializing with their peers and relaxing alone time.
A friend, romantic partner, or family member is likely to need your assistance with a difficult circumstance in their lives, which is also relevant to your social life. Please do whatever you can to assist them. But don't let their sadness get you down. When it comes to your social life, it's important to remember to maintain a sense of balance.
The Rat Health Predictions for 2022
Furthermore, any type of stress in your life must be avoided. When you are worried in life, you will not provide your best effort. So, before you concentrate on anything, make sure you're not stressed. It's also critical to concentrate on your health if you want to enjoy your future life. Your health will also provide you enormous benefits because you will be joyful all of the time.
Travel
Furthermore, you must embark on an excursion to various locations in order to appreciate the fantastic work that you have done in previous years. Your voyage, in particular, has not been simple, and you should be commended for completing it successfully. Taking a vacation from whatever you're doing, on the other hand, will give you a fresh start. Likewise, you have done an excellent job, and taking a mandatory break is a wise decision.
Traveling to different areas is good for you since it relieves any stress or anxiety you may have. In fact, you will be more productive as a result of this procedure. In fact, you learn a lot of stuff that you never knew before. As a result, now is the moment to put down whatever you're doing and get out and see the world.
Conclusion
Like every other year, the Rat 2022 horoscope contains highs and lows. Fortunately, there appear to be more highs than lows. The Tiger has a favorable effect on a Rat's personality. Make the most of this positive effect to advance your work, social life, and interests!
Read also:Ox horoscope 2022; Chinese zodiac snake 2022; Dog Horoscope 2022
Esta entrada también está disponible en:
Deutsch (German)
Español (Spanish)
Suomi (Finnish)
Français (French)
Nederlands (Dutch)
Magyar (Hungarian)
English
Română (Romanian)
Svenska (Swedish)
Indonesia (Indonesian)