Rabbit woman in love: Earth rabbit woman, Metal rabbit woman, Fire rabbit woman, Wood rabbit woman, Water rabbit woman. Introduction. Rabbit women are calm, modest and relaxed. They believe in honest and straightforward relationships. She decides to live with anyone on her own. If she chooses to live with her beloved person, she will never accept anyone else. If you touched her deeply, she would not agree to live with you for her whole life.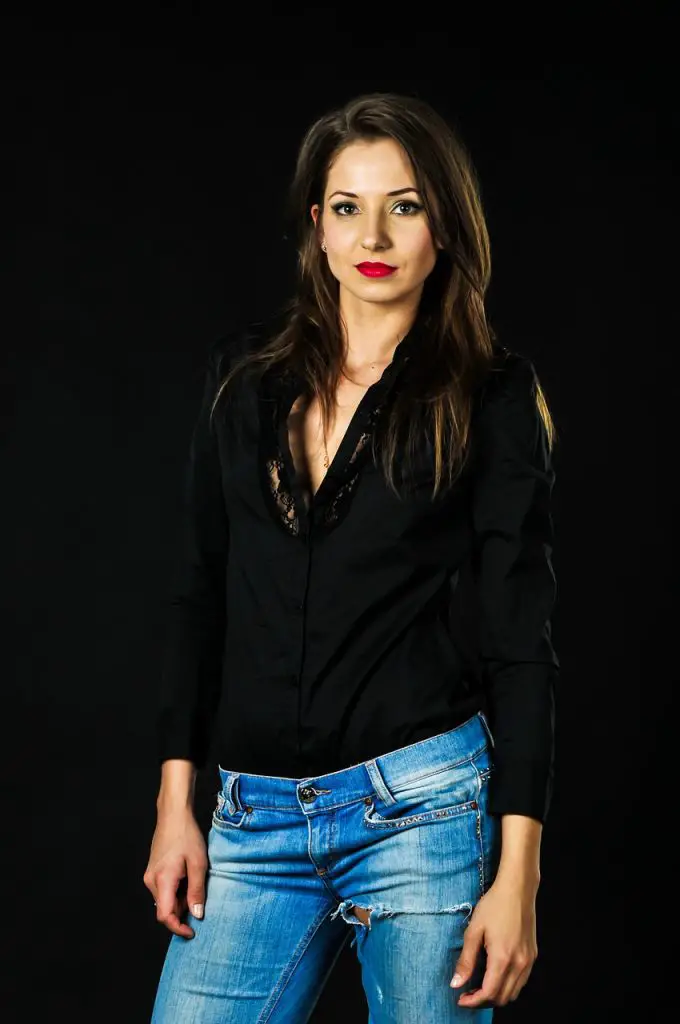 If you try to propose to her and she rejects you, then go back; once she leaves you, she will never accept you again. She is just a cute and modest woman who warmly welcomes her guests in her house. His nature is just a friend that she enjoys a lot with her guests. If you are her guest, you will be impressed by her modest, pleasant manners and refined melancholy. She is a wise woman that can handle her house very well with responsibility. 
If she has to make some decisions, she will carefully think over his choices and steps. She is a well mannered and intelligent woman. Rabbit women have a romantic attitude to love. She is searching for marriage with her loved one who can provide her protection and championship. She will break her relationship with you if you do not offer her safety and the prospect of matrimony.
 She knows very well how to charm men, and she is so intelligent and sharp that she knows how to trap the men towards her. She is so clever in trapping a man that her prey does not know her strategy of trapping him. Rabbit woman wants to rule over man and after marriage share lost all interests by hovering. She is a real woman who does not live in an imaginary world. She fixes some rules in love, and she knows very well how her lover should be. 
No one can dominate over her by sexual way or emotional way. She takes care of her lover, but her self esteem will be her priority; if you want to bow down to her, it's impossible as she is not an emotional woman. She proves herself a good companion as she helps her husband in inside business; through her help, her husband can achieve success.
 Due to her sweet and attentive nature, she is always ready to serve her husband. She can make her house clean and happy and win her husband's heart by cooking delicious food. In daily life, she looks weak but can perform multiple tasks at home efficiently.
Earth rabbit woman in love
Earth rabbit woman tries to balance every task of life and does not hurry. She says that if anyone wants success in life, then he should avoid the talks or advice of others. She implies this rule on its own for a successful life. Her workplace is considered the most responsible and hardworking woman if we look at her workplace. 
She is self-sufficient, and one best thing is that she doesn't care about other people's gossip. She remains indifferent to what's going on around her. She prefers her favorite thing, and she does not have any relationship with other people. 
As she is calm and sweet by nature, she avoids conflicts. She wants a peaceful life with her loved ones. In Earth Rabbit, the woman is the only mysterious person interested. She is fond of study and likes people interested in education. She avoids noisy people as she does not like noise in her life. 
After marriage, she becomes more unnatural and takes care of her family by sparing all-time for her family. In her life, sometimes she becomes furious due to misbehaving children. She is a caring and loving woman for her children and husbands.
Metal rabbit woman in love 
Metal rabbit woman has complete confidence in herself, and it does not mean that she trusts others, people, easily. She does not hesitate from people. She is crazy for her career; for this success, she works hard when a rabbit woman wants to work just at that hour; she works with devotion. As she is secret in herself, she likes to work in a team. 
She wants to look like a decent and good-natured woman with whom anyone can trust easily and share their secrets. Metal rabbit woman is so clever that she does not reveal her secrets to anyone. Still, sometimes, for her benefit, she can cheat you by showing your secrets—she is a kind and good-natured woman who does not feel aggressive toward anyone. 
In the case of a romantic relationship, she is a flippant woman. If you give her the slight hint of love, this hint will create a storm of emotions in her. She is an imaginative person who makes her happy by giving gifts and tries to satisfy her loved ones by creating surprise gifts and events. 
Metal rabbit woman arranges a romantic dinner for her lover as she likes fantasy and wants to live in an imaginative world. After marriage does not leave her positive attitude for which everyone loves her. A metal rabbit woman is loving, caring and wants to spare everything for the happiness of her family and husband. In all this, she does not forget her benefits.
Fire rabbit woman in love
Fire rabbit woman is assertive in her actions, and she has the ability to convince other people her thoughts and ideas. The woman born in the year of Fire Rabbit likes to work hard; you will never see her free as she does not want to sit free. She is an intelligent woman who leaves her ideas before completing her task. 
Her sign of fire element does not make her submissive somewhat; it makes her strong and stands by her own beliefs as fire rabbit woman is more emotional than other rabbit elements but can hide her emotions very well. Her expression does not reveal on her face. She is such a detrimental woman that she does not give away in facing difficulties.
In the case of her ego, she is an emotional woman that can take out her anger on other people when she feels depressed. So due to her passionate nature, her colleagues are confused. In the case of romance, her emotional and aggressive nature can affect her relationship. Her loved one can leave her because he cannot bear her harsh attitude.
If she wants to enjoy the good life with her husband, she needs to think by reason, not over her emotions. She can face the difficulty of money in starting her own business because ups and downs are the main features in the industry. She can have a good life by leaving her emotional attitude.
Wood rabbit woman in love
The woman born in the year of the wood rabbit has no difficulties or failures in her life. Wood rabbit woman is good looking, charming and cute and likes to communicate with other people. As she is an intelligent and wise woman, she can solve her issues quickly. Wood rabbit woman does not make a scandal of her problems; instead, she solves it with courage. Her attitude is fantastic with all workers at work, and she works with modesty and patience.
A wood woman likes to communicate over different topics, but she shares her problems with others for better solutions. Wood rabbit woman is so intelligent that she knows when and where to behave frankly. Due to her wisdom, she takes every step with care. 
Wood rabbit woman is so charming that those who look at her instantly fall in love. She helps her husband to live happily with her; she rules over her husband by love and care, not by harshness. Wood rabbit woman is kind and generous to her husband and her children. She takes care of her family very well. Wood women are so intelligent that they treat their children with love and respect.
Water rabbit woman in love
Water rabbit woman is kind, beautiful, sensitive and generous, and she hates all forms of aggression. Water rabbit woman is honest and loyal to her partner. She believes in peace and doesn't mess with the people; she calmly talks over serious issues and does not talk too much. Everyone around here knows that she is a remarkable and talented woman. 
The water rabbit woman is self-sufficient with complete confidence and does not need pity and protection as she is enough for herself. Water woman has a responsible attitude towards her work. Due to her clever nature and wisdom, she always comes in the first position in every field of life. 
Another man knows very well that the Water rabbit woman is a great treasure for him. She knows that she can handle her difficulties; that is why she rules over her house. She is a practical woman that controls her emotions. Her loving nature makes her respectful in front of her husband. 
After marriage, she spends her whole time with her children and husband. Water rabbit woman tries to take care of her family to leave her professional life for her family's happiness. In the case of romance, she proves herself as having a great love for her husband.
Read also: Rabbit man personality ; Rabbit woman Chinese zodiac; Rabbit and Dog Compatibility; Rabbit rooster compatibility
Esta entrada también está disponible en:
Deutsch (German)
Suomi (Finnish)
Français (French)
Nederlands (Dutch)
English
Polski (Polish)
Português (Portuguese (Portugal))
Svenska (Swedish)