Introduction: Period 9 Feng Shui. There are many Feng shui periods. The last period is 8, which started in 2004 and looks like it was yesterday. Period 7 started in 1984 -2004. Every feng shui period covers a 20-year duration. 
On 4th February 2024, period 9 Feng shui, which is massive and lucky for everyone to start up their buildings on this plant and business.
It would help if you prepared yourself for it. It will end on 3rd February 2044. When you decorate your home this year, it will be classified as period 9 Feng shui.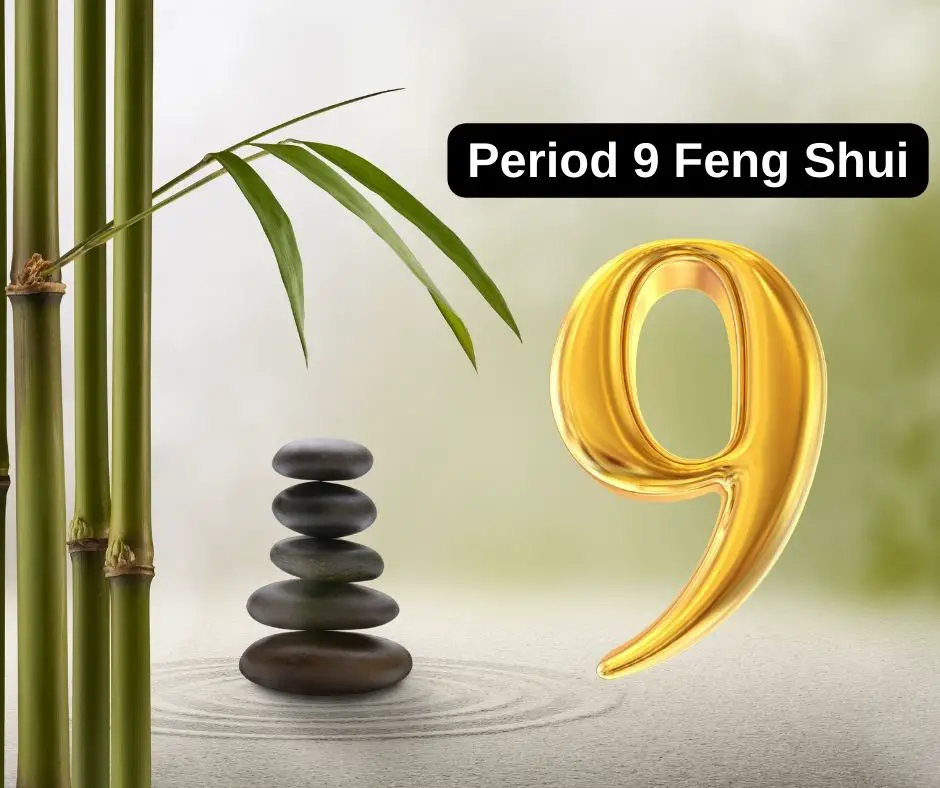 Feng shui period 9 will start on 4th February 2024 and end on 3rd February 2044. Fire is the element of period 9, symbolizing love, desire, anger, and strength, and will be a period of Women's rise and innovation in media, power, and business. North and south will be the best direction. 
Let's know more about Period 9 Feng Shui.
How to make Feng shui period 9 good?  
What you can do 
Star #9
You can activate the #9 star with the fire woods curses, and it is the primary wealth star of period 9 feng shui 
Star #2
It would help if you used the #2 star better with fire and the earth cures. It is now a prince star and more precious.
Star #8 
Activate start # 8 for a good relationship in period 9. Doing this will increase your personal and social relationships with others, and you get many benefits from them. You will enjoy your intercourse.
Research ways 
You should research ways and methods to improve your career and lifestyle. You have to research modern-age technology and its uses, needs, and implementation in your life.
In period 9, there will be a huge demand for technology whole life circle will depend on it. It will become necessary for everyone to have a good life and become successful. There you should prepare. Yourself for it and search best ways of it.
Check back the Feng shui store. 
You must check the Feng Shuji store for more information about period 9, and in the back store, you will learn about the previous Feng shui periods, their potential, and their needs.
You will get an idea about the coming period 9. It will be helpful for you to get more benefits and enjoy in the coming period.
Prepare yourself for period 9 
You must prepare for period 9 because it will change your life. It is near; you must prepare for its bad and good effects.
Pay attention to mental health. 
Health is wealth. Good health is a true blessing for everyone. In the age of modern technology, Li trigram says there will be separation and disconnection in period 9.
Even technology allows people to stay connected inside distance and space. But it will produce stress, and physiological impacts will increase in period 9. Thus more attention needs to mental health instead of physical wellness.
Neutral Energies trigger the disease. 
Using neutral energies like electromagnetic or radio waves increase the risk of diseases. It will reduce the ability of the immune system to fight against the disease and get you to recover from it.
You become susceptible to many other diseases. So you have to be careful about the use of tech devices. These will affect your brain, heart, and blood.
Cancer is the number one killer in Singapore and many countries. It will increase in period 9 if you don't pay heed to your health and mindful habits.
What you don't 
Don't do the following.
Star # 4 
You need to activate star #4 in period 9. It will become unnecessary for you. It would be best if you weaken it and fire curses.
Star # 8 
You don't use the water feature to activate the # 8 star in period 9.
# 6 star 
You can't activate the # 8 star in period 9. Thus you can take it with water cures.
Don't Dispose of your cures. 
You don't have to dispose of all your cures when period 9 starts. You can use them in other periods.
Don't panic about changes. 
You don't get panic about the changes that period 9 will bring. You don't overthink its consequences and side effects and need clarification. You don't get to worry about the changes that period 9 will bring n your home and office.
Leave your preparation 
You didn't have four preparation for the end of period 9 last minutes. You have to complete your needs and requirements during period 9.
Digital disruption and unstable income 
As period 8 is a wealth star, the coming period 9 is also influenced by wealth and prosperity. Period 9 is a fire element, and it is not stable as the earth element in period 8.
The industrialization era has shifted towards modern technology and initialization. Robots have replaced humans, and the automatization of AI and robotics will replace traditional jobs.
So to meet the modern world, you have to empower your skills and get a stream of income from many resources to get wealth.
Businesses should also get shifts towards the interest and motivation of Gen Z and millennials. There are continual shifts towards empowerment and purpose and blind pursuit of wealth. Technology application, robotics, health, beauty, and education industries will flourish.
The direction in period 9 
North and south will be the best direction in period 9. As you move from period 8 to period 9, the positive energies to the southeast and northwest also decrease.
North and south will be period 9 direction under the influence of the bright Eight white and nine purple stars of 2023. If your home face is from north to south, you must consider renovating it.
By doing this, you and your family member will grasp the wealth and good luck. To enjoy Feng shui benefits, you must keep your home clean, tidy, and well-ventilated.
Final words: Period 9 Feng Shui 
It is impossible to cover all aspects of period 9 in a blog, but its main aspects are in detail. Period 9 of Feng shui will start from 2024-2044, and fire is the symbol of it.
It will be periods of innovation, Robotics, Ai, women empowerment, media, and wealth. But technology use will affect mental and physical health. North and south directions will be best for designing the building.
Also read: Money bowl feng shui; Black color meaning feng shui, uses; Color Of The Year 2024 Feng Shui