Japanese food gastronomy. If you are a big fan of food and especially Japanese, in this article we will give you a lot of information about some aspects of this gastronomy that you surely do not know.
For example, Tokyo just earned the title of the Michelin Food Capital of the World, thanks to its impressive 19 Michelin stars. For various reasons, Japan has been recognized internationally for its gastronomic splendor.
But not only the capital of this country houses such exceptional food, regional cuisine constitutes a good part of the identity of each of the cities of Japan.
There are many authentic Japanese dishes to try, so below you will learn about its history, characteristics, ingredients and typical dishes of this exquisite gastronomy.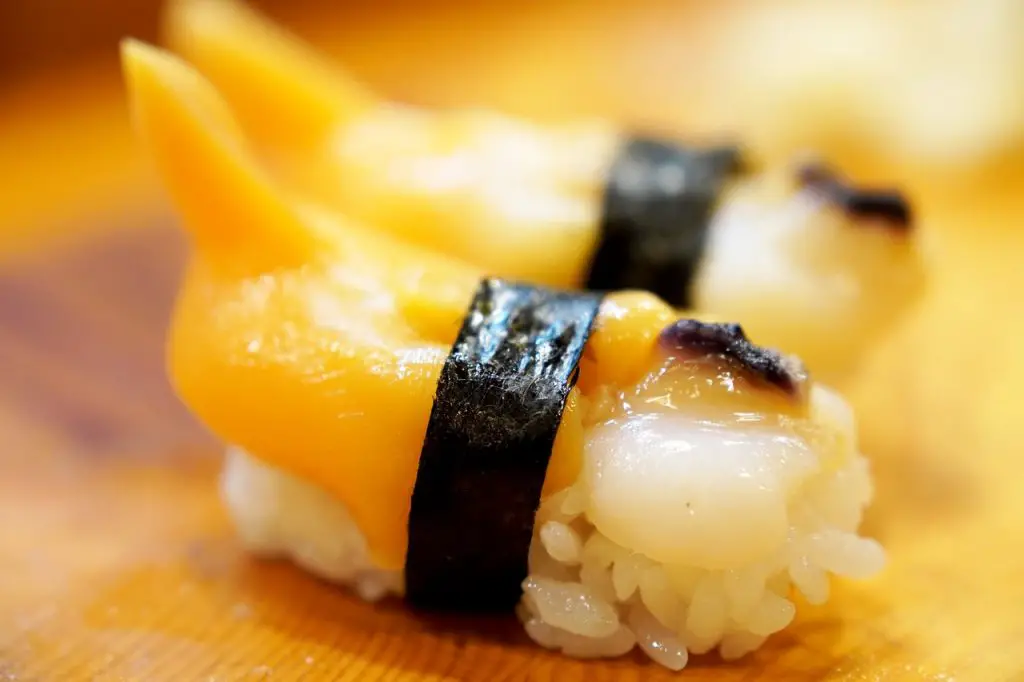 Characteristics of Japanese gastronomy
In addition to the use of seasonal and fresh ingredients, a characteristic of Japanese gastronomy is the attention to the small details and beauty of each of its ingredients, which usually extends to the dishes where they are presented.
The Japanese have developed cutting techniques that speed up the cooking process of food and improve the visual appearance of the dish when it is finished.
Another characteristic is that because they do not usually use forks or knives, because they eat everything with chopsticks, fish and meat are usually cut in a specific way to allow the heat to transmit evenly and show their natural textures.
Among the main characteristics of Japanese gastronomy we can find:
They have a very wide range of fresh ingredients, thanks to their environment that includes mountains, seas and various types of soils. Which means that they use several ingredients from each region.
It is said that the Japanese diet is based on healthy foods, that is, a three-vegetable soup that provides the ideal balance of nutrients; They also do not depend on animal oils, which helps prevent obesity and have a long life.
The gastronomy of Japan is characterized by a display of natural beauty and its representation in the change of the 4 seasons. Seasonal leaves and flowers are used to decorate their dishes and some specific serving dishes and utensils are used to complement the season.
In the same way, this gastronomy has developed through a close relationship with various annual events, which allow the sharing of different Japanese dishes to strengthen ties within communities and families.
Japanese food and its history
One of the richest countries in culture is Japan. Its gastronomic culture is also included there.
For example, the culinary techniques of Japanese culture began centuries ago and over the years have been preserved through many generations. To this day, the same culinary techniques of antiquity are still practiced and used.
These techniques arose from access to supplies and religious practices. When Buddhism was introduced to Japan in the Kofun period, the consumption of fish and meat was prohibited; In addition, spices such as garlic and pepper at that time were very scarce in the country, which is why the Japanese use them sparingly in the preparation of their dishes.
With the passage of time, meats were incorporated into recipes in a regulated manner; fish being the first to appear, because it is an island country. Later, it was prepared in various ways from raw to roast.
The Japanese became experimental with their portions of fish, whoever could buy this meat would consume it in their meals to compensate for the lack of animal protein.
It was not until the Meiji Restoration that the Japanese were allowed to eat meat when the emperor of that time learned of the existence of some dishes of Western cuisine, which included a wide variety of meat.
Typical dishes of Japanese gastronomy
Without a doubt, Japanese gastronomy is one of the most diverse and rich in the world, it is for this reason that below we will present some of its most famous typical dishes:
Agedashi Tofu
The Japanese have different ways of preparing tofu, as it is one of the most used ingredients in their cooking.
This typical dish is one of its most delicious preparations, where the tofu is cut into pieces, sprinkled with potato starch and fried.
Then it is served in a tentsuyu broth with Negi (a kind of chive) and katsuobushi, (dry fermented tuna).
Miso soup
It is a soup that, as its name indicates, contains miso (flavored soybean paste). There are two types: Shiro, it is softer with a little salt and Aka, a little stronger and salty.
Both are distinguished by color, since the first is usually white and the second is red. Tofu, leeks, seaweed, meat, potatoes, chicken or fish are also added to this soup.
Mochi
It is a typical Japanese rice cake. It is prepared with mochigoma glutinous rice. In confectionery it usually takes various forms and is filled with azuki beans (Daifuku) and sweets.
Other rice cakes contain melon or crushed fruit. They come in various colors and sizes and are covered in cornstarch to prevent them from sticking together.
Okonomiyaki
This typical dish is a kind of Japanese omelette that is cooked on the grill. The ingredients it contains are: grated yam, egg, flour; as well as meat, onion, vegetables, shrimp, squid, mochi, cheese and other ingredients.
As soon as the omelette is ready, it is covered with different sauces such as green seaweed, mayonnaise or katsuobushi.
Sashimi
It is a fish that is cut into very thin slices and served on its own and deliciously fresh. It is usually accompanied by soy sauce or wasabi (a very spicy green ingredient and typical of Japan), as well as small slices of canned ginger.
The fish used for this dish are: salmon, tuna, swordfish, among others, and they are kept frozen at -60 ° C to preserve all their properties.
Soba and udon noodles
It is the typical Japanese noodle dish. Soba is a thinner noodle that can be served with broth or a spicy sauce like ramen. It is common to see it in street food stalls, as it is the most consumed fast food product in that country.
On the other hand, udon is a thicker noodle that is always served with soy sauce and fish broth.
Sushi
This dish is the most famous worldwide, the base of this meal is cooked rice and marinated with rice vinegar, salt and sugar.
It is also associated with fish and seafood, but there are really many variants that are accompanied with tortillas, vegetables and other foods.
Tempura
One of the most popular dishes in Japan is tempuras, which are made with seafood and vegetables. Generally this dish is made with sesame oil and dipped in tentsuyu (sauce made with soy, sweet sake, and broth).
Tonkatsu
This traditional Japanese dish is a breaded pork tenderloin that is served with rice, vegetables and miso soup. This dish adapts to different variations, since it was originally made with veal. It is such a popular dish that it has its own national day (October 1).
Yakisoba
They are fried noodles that can be served as a main or side dish. They are also often eaten with bread, such as a noodle sandwich.
The noodles are usually cooked with beef, pork or chicken, in addition to vegetables. It is also called Yakiudon when the noodle is thicker than normal.
Traditional Japanese gastronomy
Traditional Japanese cuisine tends to be based on miso soup, rice, and other dishes, but there is a special emphasis on seasonal produce. Usually the accompaniment to these dishes consist of fish, vegetables cooked in broth or pickled.
Grilled seafood is very common, but it is also served raw as is the case with sushi or sashimi. Likewise, vegetables and seafood are fried in a light dough and thus the tempura emerges.
Apart from rice, there are noodles that are also considered a staple in soba or udon. In this country, some dishes are also cooked over low heat, such as beef products in sukiyaki and nikujaga or fish in broth.
Ingredients of Japanese gastronomy
The ingredients used in Japanese gastronomy are very varied, the main ones are rice, cereals, vegetables, mushrooms, fish, seaweed and shellfish, but below we will mention the most used in this kitchen, that is, the most important and that cannot be missing in any of their dishes:
Rice
Noodles
Daikon
Nori
Sesame
Rice vinegar
Soy sauce
Wasabi
Mirin
Miso
Sake
Panko
Japanese curry
Tofu
Read also: Cantonese Chinese food ; Delicious Food to Eat During Chinese New Year ; Asian gastronomy; what to see in Japan
2021-23