Introduction: How valentine day is celebrated. Valentine's Day is the message of love as it originates from a couple's marriage which St. Valentine did.
The day is celebrated in a special way, including sending love cards with flowers, especially roses. Valentine's day was not as loving as it is now. This day has a dark history. But with time, it appeared a lovely day for all the lovers in the world.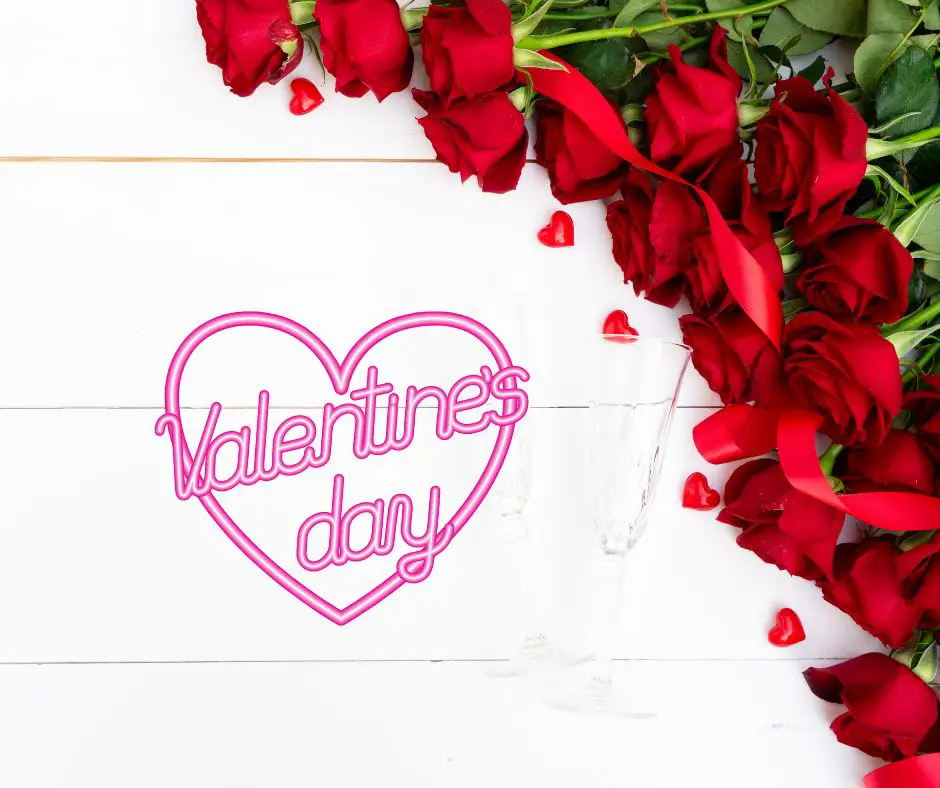 Now valentine's day is used to express feelings to loved ones or crushes. Many people wait for this day to purpose to their loved ones. They give them cards with special lines written on them. The card is decorated by pictures of cupids, hearts, and ribbon décor; all these are represented with red color. This color is a sign of love on this day.
History of valentine day 
Valentine's day is named after the great priest Saint Valentine, who lived in Rome as a great Christian in the 3rd Century. Many stories in history are listened about St . Valentine, and these stories grew up to valentine's day.
Valentine was converting many Romans towards Christianity. This spread of religion made Emperor Claudius II offend those who were pagans and created many punishments for the Christians. This gave the Christians a hard time. There were strict laws to follow for them. Claudius II believed that Roman soldiers completely devoted their lives to the country.
When he saw that youngsters were not joining the army due to their marriages, he passed a rule that now wedding ceremonies would be banned; no one was allowed to marry. So, the soldiers started to marry secretly by accepting Christianity.
Because of these secret marriage ceremonies, St. Valentine was caught and sent to jail. Valentine cared for his prisoners' fellows in the jail. Everyone was impressed by Him. He cared a lot about the daughter of the jailor. She was suffering from a vision disease, so she couldn't see. Valentine got a card from her before he was hanged.
This letter contained some words which are remembered and preserved till now. Those lovely words were written on the card as "from your valentine" Valentine was hanged on 14th Feb, and now he is remembered by a celebration on the 14th Feb for love.  
Ways to celebrate valentine day 
On this day of love, you should first love yourself. Take a long bubble bath. Dress up beautifully. Enjoy your day with yourself. Spend your time with yourself. Move for the movie. Make your day lucky for yourself. Stay home and make your privacy.
Celebrate this day with your loved ones. Specially gave them gifts. Make greeting cards and write beautiful lines such as I Love You. Gave them roses in different colors as lavenders which are a sign of first love, and roses which express their love or love on both sides. White or yellow roses present friendship, and Pink or orange flowers represent excitement or admiration. These are special greetings for the celebration of valentine.
Valentine's day is celebrated to express your feelings. This day is for romance. Usually, couples celebrate this day with a special romantic time. This day is also celebrated with friends by giving those cards with quotes. You can also put on a great party for your loved ones.
Women love to take gifts and special surprises on this day from their man. They want an amazing dinner together as their first date. They want to eat, spend quality time, and enjoy beautiful scenes and little cozy things, making them romantic.
Sometimes the most special gift from your valentine is a wedding proposal. A special date with a bedroom decorated with red petals. Spending the whole night together by putting your phones off and taking the card of Don't Disturb at the door. Making your bedroom date most beautiful by satisfying your love.
The special gift which is a favorite for almost every girl is Chocolates. There are many things to gift, but for youngsters or teenagers, the chocolate box is one of the important gifts with red roses. It doesn't matter if the box is small or expensive with a bulk of chocolates. Presentation matters, so present your gift box with a rose and a greeting card.
There are many cards in the store for this day. There are cards for your friends, girlfriends, boyfriends, or any special one. Take them from stores, put some beautiful lines in your writing make it special with a gift. You can also give these cards to friends just for fun.
How valentine day is celebrated by Christians
Valentine's day is one of the most special days for Christians as in the past, and they had an opportunity to make their family just because of St. Valentine. This day made love between husband and wife relation. Christians believe that this day will make the strongest partnership between your relationships. This day is great for making a wish for someone in your life to God. When husbands surprise their wives by just giving them a rose, this puts great affection in their relationship. This made their night beautiful.
This is the time when you can apologize to your loved ones. This is a time when you make your life partner. Many couples celebrate this day by making it romantic with a dinner date and long drive if married with a rose petal bed. Everyone should take advantage of this day and make their partners happier in the bedroom, as it's a great time to romance and resolve your issues. This day gives you time to understand your partner. 
We advise our parents and children on this love day for their special ones. Churches on this day also provide gifts to people who come for their wish on this day. 
Valentine day in America
Valentine's day is a love day, celebrated with happiness all around America. On this day, Americans buy different cards for greeting or making handwritten letters for their love, and they are so straightforward that they make their feelings expressive with roses and a late-night dinner date.
This day is ideal for Americans to propose to their special ones for a wedding. They exchange many gifts, such as cards, flowers, jewelry, rings, and chocolates. The students make cards on their own, decorated with cupids or roses, or hearts colored red. This red color shows the sign of love.
Also read: History of valentine's day; Yellow flower Meaning; Chrysanthemum Meaning.