Introduction: The history of valentine's day is very interesting. Valentine's day is not just about sending beautiful messages or gifts to your special ones; it has a remarkable history. Christians believe that this day brings a good vibe to their relationship. There is also a life-teaching story for us behind this holiday.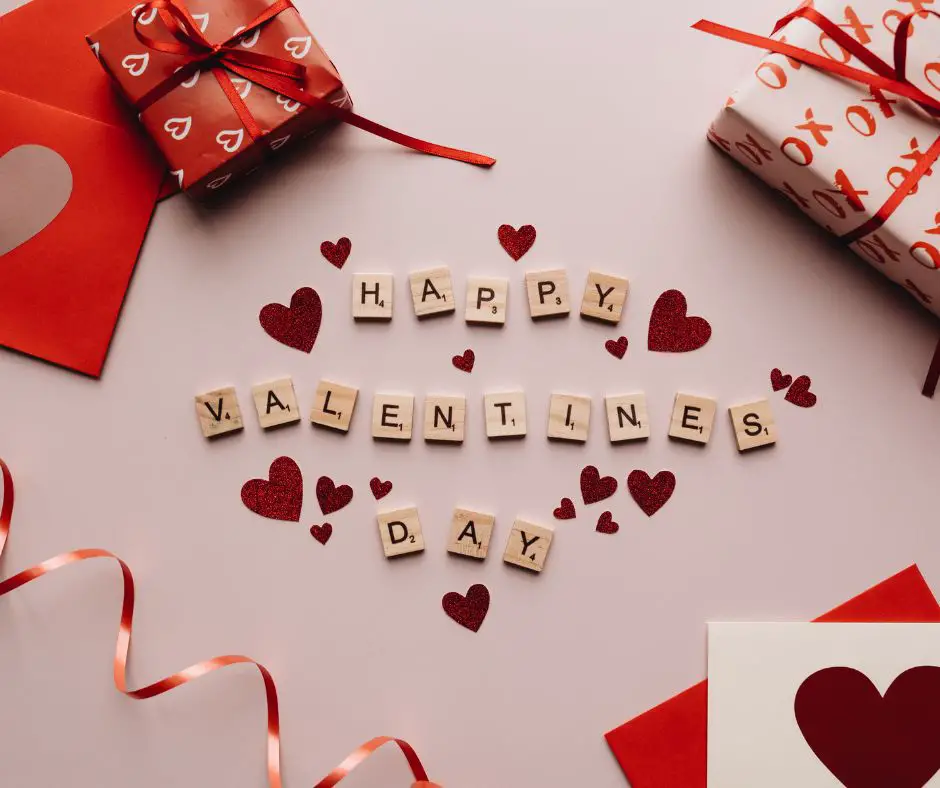 Meaning of valentine's day
Over centuries, Valentine's Day has been a religious celebration day for all Christians. There are many traditions and rituals regarding this day that they follow. Valentine's day means to have true love in your life.
If you are not going to wish your love with red roses or gifts, it's alright but to make them happy with your presence is one of the most beautiful gifts for them. Also, you should express your feelings with your friends, co-workers, partners, or family members. Valentine's day is a day that makes your love closer to you. S
o, I think it is a beautiful day to resolve your issues as this day makes your partner closer. Make a nice day with your family and partner with a romantic dinner, especially with your lover.
Where does the word valentine's day come from
For centuries we are listening that Valentine's Day is named after St. Valentine, who was a citizen of Rome. He was executed on 14th Feb by Roman Emperor Claudius. He was punished because he spread Christianity and secretly encouraged the people to weddings as the Emperor banned them.
So this day is celebrated by the great Christian as a religious advocate for the people of Rome. This hero makes his day by giving his life for the sake of religion. In remembrance of his sacrifice, the churches and all Christians make him honored by giving a holiday on 14th Feb.
History of valentine's day
As time passed, the Christians made 14th Feb a traditional holiday. This was celebrated in remembrance of St. Valentine, who gave his life for the sake of his religion. This was honored to all the martyrs who served their religion. 
First valentine
It has been noted for centuries that when St. Valentine was jailed because he was protecting the man from the war by marrying them secretly, as it was banned in Rome. At that time, he took care of all the fellows in jail and jailor. She had a visual disorder, so she could not see. St. Valentine cured her by putting his hand on her eyes.
On the day of the execution of St. Valentine, he received a letter from the jailor's daughter with a loving line that expresses her feeling for St. Valentine, which is 'From your Valentine.' This becomes a traditional line for cards and handwritten letters from that day.
Lupercalia
From history, we have studied that in the middle of February, pagans celebrate a festival named Lupercalia. This festival also knew a women's fertility festival. They sacrificed dogs and goats on this festival, hid the women, and walked through the streets.
In this way, they promote fertility. The scariest part of the festival is that women place their names in a box, and men take them out as a lottery ticket. The couple paired, and then they could marry. Valentine's Day celebration replaced this festival.
When did valentine's day become commercial?
At the beginning of the 20th century, commercially, this day was celebrated. This day started Hallmark by kicking off the past festival. He replaced this day with a beautiful celebration with cards, flowers, and gifts. He promoted the day that we are celebrating today. The celebrations which we do today are just a century old.
We have covered a long distance, from the sacrifices of animals to the execution of St. Valentine, a religious scholar of Christians. This day is extraordinary for all Christians and a big celebration. Over the years, it has become a great business as several industries prepare cards and notes with beautiful theme dresses for this occasion.
So, relax and make your day special with your loved ones. Enjoy the greeting and spending time with your partners and family. As this day is more about sacrifices of St. Valentine for the couples, make your partner happy by giving them a bunch of roses and gifts. 
valentine's day facts
 According to American card-making industries, approximately 1 billion cards are prepared on Valentine's Day. It has been ranked as the number 2 card-sending festival. Here are some facts which are taken from Valentine's Day celebration:
More than six billion people commit to each other on Valentine's Day.
About more than 250 million roses were customized on Valentine's Day in 2019.
About 5.4 million people gave their partners pets as a Valentine's Day gift.
In the 21st century, America feels that celebrating Valentine's Day is important for their businesses and relationships.
About 190 million cards were sold in America on 14th Feb 2020.
In America, about $21.8 billion was spent on Valentine's Day celebrations in 2021.
Is Valentine's Day meant to be celebrated between couples?
Valentine's day has become an annual vacation to celebrate every relationship! It may mean expressing your feelings about your relations, co-workers, little ones, or furry friends.
What is the special gift for Valentine's Day?
Whether or not it's your first Valentine's Day or your twentieth, selecting a present for your special one may be a tough task! Valentine's Day sweets such as chocolates and roses are gifted, whereas a Valentine's Day spa basket adds an expensive trendy spin.
Why do we celebrate Valentine's Day?
Chaucer lived within the Middle Ages, the time of the code of behavior, when broad, romantic statements of devotion—poems, songs, paintings—celebrated partnership. At the beginning of the fifteenth century, the word "valentine" was getting used to explain a follower in poems and songs of the day, and within the eighteenth century, a book known as The Young Man's Valentine author was revealed in England.
By the mid-19th century, factory-made paper Valentine's Cards were being created, and the day as we all know it had been born. And it had been celebrated in Martyr sacrifices for their religions as St. Valentine did.
Also read: Chrysanthemum Meaning; History of Chinese food; Dogs in ancient history.