Goat-sheep horoscope 2022, predictions, love, family, work. Horoscopes have always been a source of information for those who have decided to take it over the years. Every year there is a new prediction that reveals what is to come. If you want to know what the horoscope goat-sheep 2022 brings, join us.
People continue to zoom in on future predictions to try to get an idea or vision of what could be expected in the coming months.
Horoscopes are also incredibly important when we want to plan or want to see what will become of us and our lives throughout a new year. Today you will be able to read some predictions and an overview of the horoscope goat sheep 2022.
Hoping that this will help you increase your confidence in all the good things that the world brings to you, we invite you to continue reading and not miss a single detail.
Chinese New Year 2022
Unlike the new year that we celebrate in the westernmost part, the Chinese enter with their new year much later than we think, and we must take that into account to know when our predictions begin to happen.
The Chinese New Year begins with the first day of the lunar calendar. In the case of the year 2022, the new year will enter the first of February of that year, so from that moment our predictions can begin to come true.
This year will be the year of the water tiger which means it will be a year of power. A year in which we can see how everything moves, ensuring the dynamism of our day to day; absolutely nothing remains static. But don't be afraid! Embrace the new and be grateful for what has already happened, get ready to ride this year and not let anything stop you.
Horoscope goat sheep 2022
During the year 2022, the goats await luck in the skies and success in each and every one of their projects. It is a year in which luck will always be on your side.
However, goats have to be very attentive to what is happening to their body, what signs their health gives them every day, since it is useless to have a lot of money and to have deteriorated interpersonal relationships and our health.
It is recommended to stay focused on achieving balance in all areas of life, even though it can be a very difficult thing. You have to take care of the mind just as you take care of the body.
The goat
This horoscope is part of eastern astrology, peacefully it is part of China. For this reason today we will be talking about the Chinese horoscope.
One of the fundamental differences that we are going to find is that in this type of horoscopes we do not have the same period of time that we are used to in the western zodiac.
Leaving this clearly explained we can start talking a little about the goat and its symbolism in the Chinese horoscope.
Among all its attributes the goat expresses in its majority which are the tributes that every human being should have high.
Now, what can we expect from those of us who were born under this sign for the year 2022?
It is very well known that 2020 and 2021 have been full of surprises, both good and not so good, so it is not a surprise that we want to know more and be able to prepare for what lies ahead.
Below you will see some of the topics of greatest interest to goats in the coming year.
Love
In general, the predictions suggest that next year will be one of exceptional wealth in all areas for all signs, however let's focus on the goat.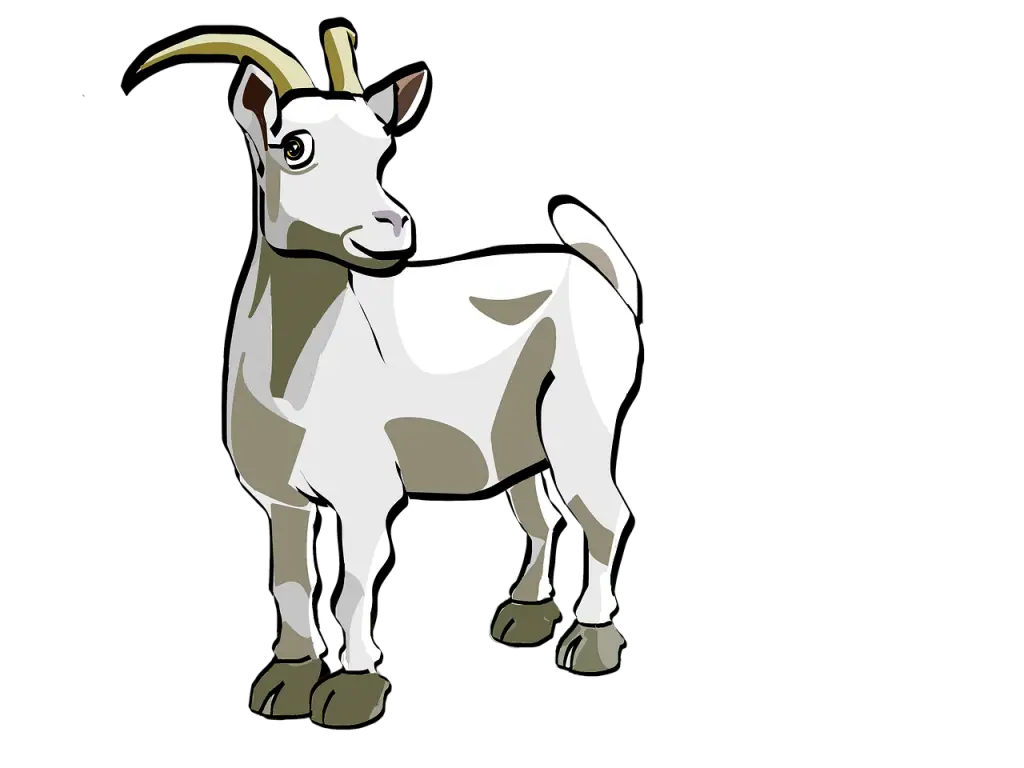 It is expected that the goats in the next year managed to train a deeper connection with their partners, and if they do not have a stable partner, it is very likely that this year they will find that companion or life partner that they were longing for so much.
For goats that enjoy life as a couple, it is important that they take care of their partner and enjoy every little moment, since next year will offer them many possibilities to grow in their relationship.
It is also recommended to always pay attention to the needs of the couple. Goats in 2022 will be prone to leaving their partner aside for work or study issues.
The balance between academic and work life is important, but we must also take into account that we have a love life and a relationship that we take care of.
Job
As we mentioned at the beginning, the year 2022 is full of wealth and abundance by lot, that is why we should undoubtedly wait for the best predictions for the work area.
Usually goats are people who do superbly in their work area. We know goats as that ideal employee or that companion who always has the best ideas and knows what to do at all times.
This year the goats will find a phenomenal work flow, they will be recognized for their efforts and all the well done work that they have been cultivating over the last few years.
However, goats have to be very careful with this new work flow, since dedicating too much to working life will put other areas of our lives at risk, such as health and the couple.
Family
What awaits them at home? In general it is a good year for those who are with their partner in any way.
Many goats may be thinking about adopting children or preparing to have their first babies, this year will boost this feeling.
It is a year when family relationships will flourish very well for goats as long as the opportunity is given and they take the time to care for their families and loved ones.
Read also:Rooster chinese horoscope 2022; Monkey horoscope 2022; Rabbit horoscope 2022
Esta entrada también está disponible en:
Deutsch (German)
Español (Spanish)
Suomi (Finnish)
Français (French)
Nederlands (Dutch)
Magyar (Hungarian)
English
Italiano (Italian)
Română (Romanian)
Svenska (Swedish)