Black Color Meaning in advertising, marketing and business. Black Color when it comes in contact with the eye from different dimensions in mind. Some people define black as a symbol of power, formality, and elegance. The darkness of black color makes people think that Black color is always associated with mystery and evilness. As compared to Black, people often prefer White Color.
The calmness, goodness, purity, brightness, and innocence of White convince individuals to choose white. But those who are fond of manners, and want to convey formality and elegance select Black Color. Black is seen as a symbol of elegance and prestigious behavior. Strength and authority are best defined through Black.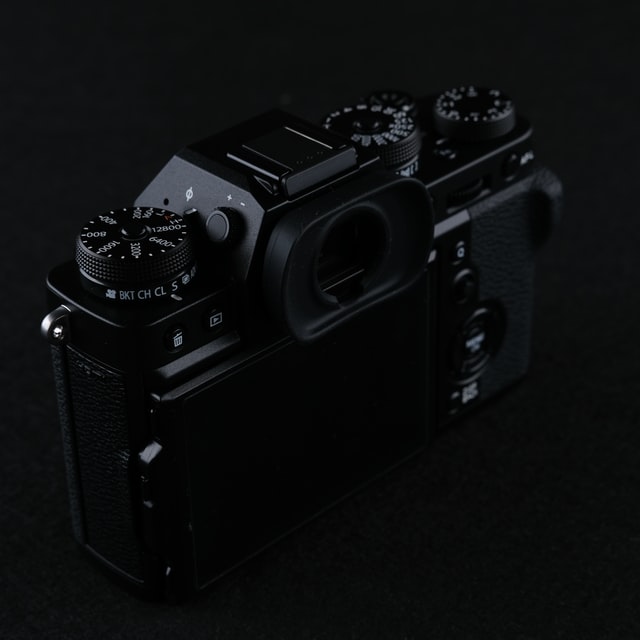 Black Color Meaning in Advertising
Colors play a major role in how your brand will be regarded. Color psychology can be considered to build a strong brand.
Black is a color everybody is attracted to. Black is always assumed to be associated with fear, alarm, horror, and something unknown. Something that exists but people feel reluctant to pay attention to. Black is considered a symbol of grief.
In advertising, it is very difficult for black color to justify its presence. When used as a background in advertisements, people black color reduces readability. People feel themselves in depth without any reason. From the beginning for most of the audience black has a negative connotation.
Black Color proves very helpful when advertising clothes. Wearing black clothes makes you look thinner even if you are a healthy person. It gives a beautiful structure to your body and people are attracted by your sense of fashion.
Black forms a very persuasive contrast with bright colors. If you are a painter looking for a color to design the walls and background of your gallery, then black is the color you should go with. The colors and paints stand out very well together on a black background. A combination of black with white can maintain a consistent look while with dark colors like red and orange, an aggressive look comes out.
Black Color Meaning in Marketing
Color means to assist people to make decisions. They also impact their behavior. People by looking at different colors make their initial impressions.
The same is the case in brands and marketing. Businesses doing marketing are all well aware of all colors tactics. They know which color evokes the audience at a particular time. Different shades, hues, the contrast of different colors also defines the nature of the person selecting them. The choice of colors in advertising brands and logos influences consumers to choose their required product. Correct color selection can also make you win over a competitor. 
In today's world of marketing, colors are the sole reason to buy an object as most individuals focus on visual appearance. 
It is not known by most of the population that black is not a color. Technically the absence of light was named black. Using black in marketing is quite tricky and depends on your way of representing it. But some people have successfully used black in the marketing business. Colors often had a greater impact than words. If black is used frequently it can have an overwhelming effect stabilizing the logo of our brand.
One of the famous ones whose one main factor of success is the right use of black color in the logo is Nike. The famous brand Nike constructed its logo with a combination of white and black. This powerful logo calls up stability and strength. The use of black color in the logo of Coca Color symbolizes dominance. Without tasting it, you can feel that you are going to try something luxurious. Those who defined their marketing strategies by the beauty of black are running a successful business today. 
Black Color Meaning in Business
Have you ever noticed that the psychology of colors affects your business? Colors provoke your feelings and fan your emotions. It is not different when you are considering the selection of colors for your business.
Selecting the right color can bore your hard work. Your brand can stand out smoothly in a crowd. Playing with colors is an art. By right mixing and displaying colors you can easily persuade your audience to see what you desire them to see. Goals can be perceived by this business effort. You are an artist who portrays your brand the way you want. Black can be that.
Using black color in your business will indicate your strength and power. But be careful not to use it in excess as its success can sound unfriendly.
If you run a business of making jewelry and ornaments, then your sense of picking up the colors must be great. Using black in jewelry with other colors like orange, red, gold, emerald green, and silver will increase your sales. If packing a gift for any friend or member of the family, then choose black as black packaging makes gifts and items appear heavy and expensive. It forms a classy and elegant impression.
For convincing youth, the use of black can be beneficial. It is often that youth aged between 16 to 25 favor black as they are attracted by the power it holds. People are often praised while wearing black. 
Be careful when using black in advertising, marketing, and business that it overuse can create feelings of aloofness and depression in buyers and consumers.
If people were to be categorized based on colors rather than stars or zodiac signs, then those who have a pessimistic approach towards life might bear under black color.
All these points clarify the position of black among the other colors of the spectrum. The aesthetic sense of design embellished with the presence of black shows the versatility of the minds.
Unlike some colors like orange and yellow, black color represents flexibility and can apply to several different industries.
Make your brand the showcase of everyone's eye by becoming a painter.
If you liked the description of black color, then share your views with us. We are looking forward to your comments.
Read these other blog posts, related to the topic:Black color meaning: Islam, hinduism, christianity; Black color meaning feng shui, uses; Black Color Meaning; Black color means in China, Japan, Philippines and Thailand; Dreaming of a woman dressed in black, what does it mean?