2023 Money Horoscope: Aries, Taurus, Gemini, Cancer, Leo, Virgo, libra, Scorpio, Sagittarius, Capricorn, Aquarius, Pisces.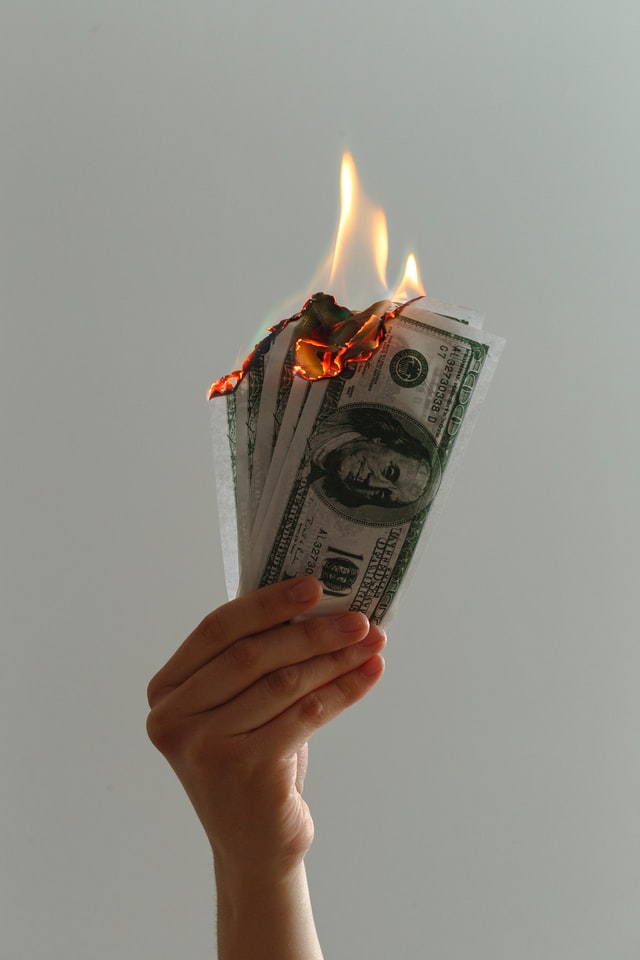 Aries
In this economy, making money will be good, but spending won't be as good. In prior years, you did not save much money. This will be the case when Jupiter enters the Eleventh House. Jupiter will be in the Fourth House by mid-April. You will have good luck when you make significant expenditures, like purchasing a new vehicle or taking out a mortgage. 
Nevertheless, this is not an indication that now is a good time to spend money you can't afford to lose. Spending money on family members should be avoided, according to the horoscope. Astrology for the year 2023.
It will be difficult to save money at the beginning of 2023 when the planet transits the Second House. From mid-March through mid-April, the ascendant moves into the Third House, to increase wealth.
Taurus
Even if you will have more money this year, it is still advisable not to waste it on things you do not require. Taurus-born people, who like all of the best physical luxuries, such as costly attire, luxury furniture, and rich foods, may find this challenging. Rather, use your hard-earned cash to pay off your obligations or loans. It's also acceptable to spend money on family members as long as you don't go overboard.
Gemini
You will continue to have the same financial situation you had in 2022. Therefore, it is crucial that your purchasing habits remain unchanged. Unless you can get sound advice from someone who knows what they're doing, this is not a good year to invest. If you're going to spend money, invest it in something tangible rather than stocks. The best investments are in automobiles and real estate.
Cancer
A financial increase is predicted for the start of the year 2023 according to the yearly astrology. A large sum of money will not be made or lost. In this period, you should pay off your obligations rather than make any purchases or investments.
After June, people born under the sign of Cancer are more likely to make more money than usual. This isn't to say that you should squander your money. Instead, make an effort to save money. It could be useful in 2023. Meanwhile, if you must spend money, allocate it to your hobbies or intellectual activities.
Leo
Financially, as well as professionally, you should see improvements in the first half of 2023. Rather than spending this money in the first few months of the year, it's a good idea to save it. However, Jupiter will enter the Fourth House after mid-April. Making a significant purchase, such as a new car or home, is a great opportunity during this time.
Virgo
The Virgo horoscope for 2023 predicts financial success. While you are likely to get a large sum of money this year, this does not imply you should spend it all. Spending any additional money on debt repayment is a better option. Don't get distracted by glistening or ornamental items that you don't require. In 2023, you might have some extra income to do this. This year, be thrifty. 
Libra
Your financial luck is a close reflection of your professional luck. Jupiter will be in the Eleventh House during the first half of the year. This is going to be the best financial time of your life. Make every effort to save as much money as you can. Throughout the rest of the year, you'll need to use it.
Your finances are in danger for the second half of the year due to the shadow planet Rahu. Therefore, investors should avoid making any investments. Be sure you will receive money from friends and family before the end of the year before lending them money. The second half of the year is not the best time to make any major purchases during the 2023 Mercury retrograde.
Scorpio
At the start of the year, you will need to make a significant purchase. In the Scorpio horoscope for 2023, this charge has no indication of where it will come from. It could be from buying a home, a car, going to college, or paying for medical bills. In any case, this hefty purchase will deplete a significant portion of your funds.
Your financial situation will begin improving from mid-April due to Jupiter's movements. Be careful not to immediately spend all the money you have just earned. Rather, put money aside. If you absolutely must spend money, put it toward paying off your bills.
Sagittarius
Those born under the star sign of Sagittarius will have higher incomes than average this year. This money would be better put aside for the most part. When it comes to spending this money, paying off past debt is the best choice. This is because you will almost certainly incur fresh obligations later in the year. There is a good chance that your family will be responsible for these costs in the future. The month of June is a good time to make major purchases for your house or car, provided you don't have major bills.
Capricorn
The effects of Jupiter in the Second House on your finances will be varied. This year, your earnings are likely to be dispersed. Your paychecks will appear to be larger than life at times. At other times, they may appear to be nothing more than a smidgeon of change. For these reasons, it's preferable to spend your money prudently if at all possible. Instead, it's advisable to put money aside in case an unforeseen expense arises.
Aquarius
This year, you will be in good financial shape. The probability of earning more money this year is higher than it has been in previous years. Although this is not meant to imply spending money without thought is a good idea, it is not the only option. I recommend saving all of your money until mid-April at the very least. The Second House will be occupied by Jupiter after this. This will assist you in making transactions.
Pisces
Pisces will have a rough year in 2022, according to the horoscope. A few Pisces people will suffer from bad luck at the beginning of the year. By mid-April, things will change for the better. Inspiration and change will primarily emanate from Jupiter's transits across the heavens this year. Make sure you pay attention to it!
As with the professional horoscope, Pisces' horoscope in 2022 seems quite similar. During the first few months of the year, you may find yourself spending more or less than you usually do. The placement of Saturn in the Eleventh House will make managing these debts easier. 
However, it is still your responsibility to ensure that you use your extra cash to pay down current debts rather than incur new ones. You can expect your spending to return to normal around mid-April. This does not, however, imply that you should raise your expenditure. Instead, keep concentrating on debt repayment.
Read also:2023 Education Horoscope; 2023 Travel Horoscope; 2023 Family Horoscope; 2023 Finance Horoscope
Esta entrada también está disponible en:
Deutsch (German)
Norsk bokmål (Norwegian Bokmål)
Dansk (Danish)
Español (Spanish)
Suomi (Finnish)
Français (French)
Nederlands (Dutch)
Magyar (Hungarian)
English
Italiano (Italian)
Melayu (Malay)
Polski (Polish)
Português (Portuguese (Portugal))
Română (Romanian)
Svenska (Swedish)