2023 horoscope Scorpio: love, career, family, job,money, marriage, travel, luck, for singles.
The horoscope 2023 has come out from all 12 zodiac signs. It has come with all the astrological predictions of the future. It will foretell us about the importance and movement of every area of your life such as profession, love, finance, education, travel, family, competition, career, and well-being. You can look into the future of yours as well as other people connected with you.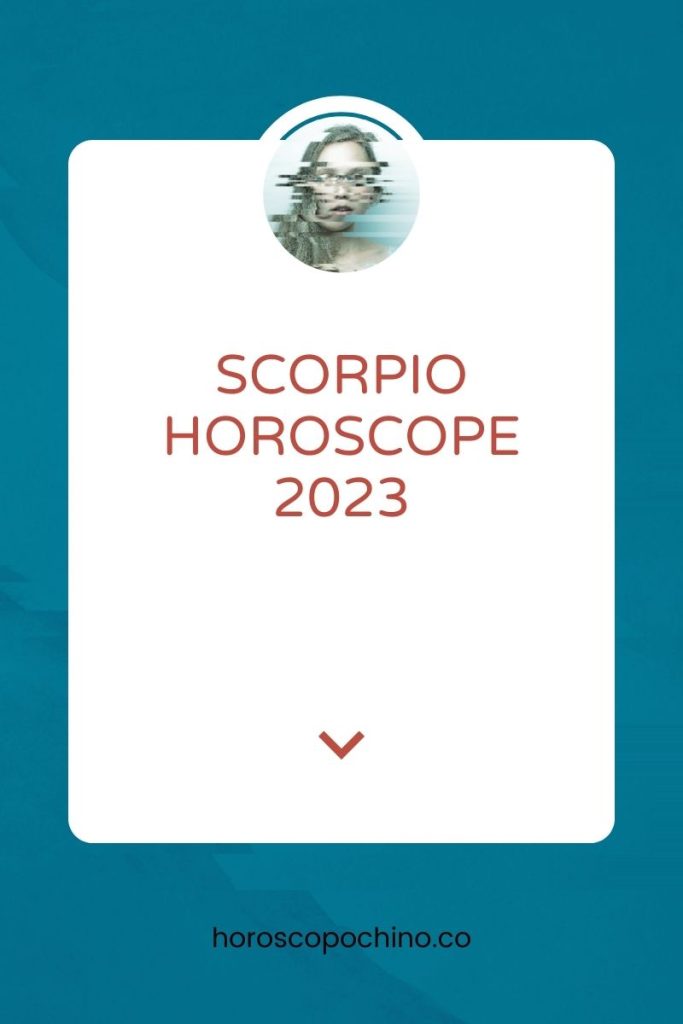 An individual always takes interest in knowing about his future rather than someone else. However, it is very rare to know about someone's life as a person only focuses on the betterment of his life. If he wishes to know about others' horoscopes, then the main reason is the comparison between others and his life. He wishes to live a superior time without worrying about anything else. Some blend their lives as per anticipations of their horoscope while others have a practical approach towards life and don't get into such things.
As we entered the discussion of horoscopes, let's talk about one of the zodiac signs. How about talking about Scorpio. It will be interesting to invade into their future.
It is observed that in 2023 there will be a rare alignment of planets that influence the lives of people such that each zodiac sign will find true love in 2023 at any point. It is an interesting year for Scorpion presenters as their love will turn into an adventure. A playful preparation of love is waiting for them. This year their popularity will rise and while being present at a social event you may come across your love. This social event can be a political, sports, or organizational function.
The only thing for you to do is to accept every invitation that comes to you and look for membership and try to enter a group that can give you financial gains and bless you with emotions for the next 10 years to come.
The love of people representing the Scorpio zodiac sign will carry two characteristics that flirtatious lightness and sexual seriousness. Your meeting with someone between late March and early August will be friendly, interactive and joyous. You will meet a person with deep sensuality that can lighten your relationship. Possibly, you will fall in love without knowing it.
The spring and summer periods will be for incompatible relations and can also deepen well-connected ones. It's up to you whether to share a contract, move to a retirement or begin a new family. Some other spark will get intense through February and March for which an old flame may be responsible. Your marriage will be discussed in August but it may not be the correct time for things to be in the right place. During December quietness will be felt in time.
This year would be like mixed fruits from the family's point of view. You will be so preoccupied that you won't be able to devote time to your family. Those who are newlywed may be blessed with offspring. You would receive cooperation from your elder brother.
After 22 April, things will be getting better for you. Your situation will get balanced, however; you might develop differences in some opinions from your other family members. You must be capable of developing a resisting power instead of getting into a strained or stressed state.
For those who have children and are stressed, they must relax as it will be an auspicious year for their children. Because Jupiter will be in Fifth House your child will start getting interested in their studies. If they desire to achieve higher education, admissions to high reputed institutions are waiting for you. Your child will make his path towards success.
If he is in his marriageable age you can celebrate his marriage. After April 22, time will turn on a shadowy path as very little impact on economic and professional areas will be observed. Luckily new problems will not be introduced during the shadowy period but over expenditure will exist there.
How about knowing their career and professional life. It is observed to be a moderate year from a professional perspective. The start of the year will be witnessing handsome gains in your business. All this will be achieved as a result of your hard work. After April 22, progress will be looking for you, you may get advice from an experienced person if you are trying to launch any new business. Moreover, the partnership will not be supported at this time. Those who are employed in the organization may suffer from mental distress at their working place.
The beginning of the year seems to be favorable from an economics perspective. The aspectual effects of Jupiter in Eleventh House will be introducing an unceasing flow of wealth. You will have to put a strong check on implementing means and ways for getting sums of money from short-cuts. Avoid investing in risky fields as it can turn into huge losses. The expenses of illness of someone from the family or your mother may look up to you. If the chances of return of money are low don't lend money to anyone. Restrict yourself from extravagance.
For getting into a competitive examination it is an optimistic year. The beginning of the year is favorable for students. Students will be capable of getting admissions in desirous institutions because of the positioning of Jupiter IN Sixth House. Your competitors and enemies will be facing loss whereas you will get employment. Be cautious of your health while working as after April 22 your health will be affected adversely. You will enjoy good health at the start of 2023. The preservative measure for you is to avoid fats and fried items to a maximum extent.
The year 2023 is rated average from a traveling perspective. At the beginning of the year, you will be the passenger of long journeys due to Jupiter in Ninth House. A foreign journey might be waiting for you. Time will also be in favor of students who want to travel abroad as by the passing of April 22.
Don't worry about the future always and live each day of your life.
Read also: Scorpio Tiger; Scorpio soulmate; 2023 Horoscope Leo; 2023 Horoscope Cancer
Esta entrada también está disponible en:
Deutsch (German)
Norsk bokmål (Norwegian Bokmål)
Dansk (Danish)
Español (Spanish)
Suomi (Finnish)
Français (French)
Nederlands (Dutch)
Magyar (Hungarian)
English
Italiano (Italian)
Melayu (Malay)
Polski (Polish)
Português (Portuguese (Portugal))
Română (Romanian)
Svenska (Swedish)