2023 Horoscope Aries. We have come out with the astrological predictions of the horoscope for the year 2023. We will be telling and knowing about Aries. What will be the presence of the coming year of Aries?
This horoscope will forecast the various aspects of the life of those people who are born under the sign Aries. It will be about their finances, love, profession, romance, travel, health, family, education, and much more. As it is known that everyone falls under any of the 12 zodiac signs namely Taurus, Leo, Cancer, Gemini, Capricorn, Sagittarius, Libra, Virgo, Scorpio, Pisces Aquarius, and Aries.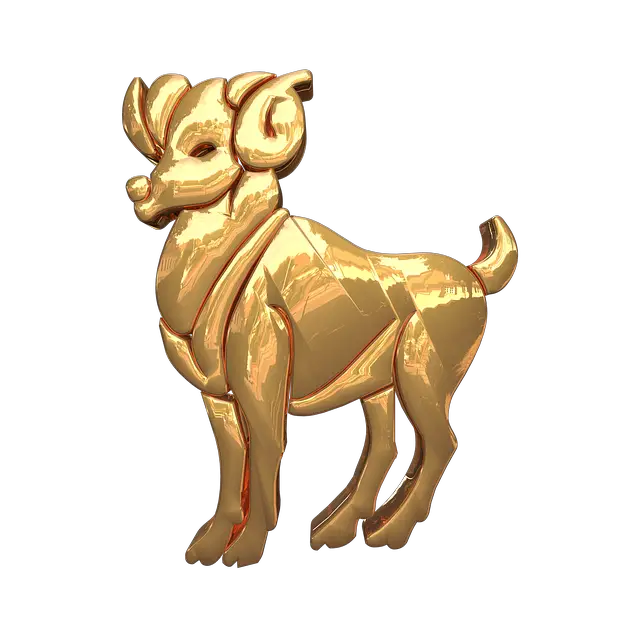 The main purpose of the horoscope is to predict events that are likely to happen in the lives of individuals in the future. It is already a well-established fact that no one can change its destiny but at least reading this will gear us up to face the events. Luckily, Jupiter will be entering Aries' first house on April 22 so all the noticeable things in your life after this period.
No need to wait! Let's get started
Everyone desires to get true love in life. There is a time when every individual falls in love and regards that time as the best time of one's life. How about talking about the love life of Aries for the coming year 2023.
The beginning of this year will be a warm time for everyone to find the love of his life. It will encourage them to form love partners. The only precautionary measure will be to stay away from disagreements with your partners. Hanging out with your loved ones will be observed more. Your health will prosper as you will not face any fight with your partner nor you will have to worry about your engagements.
However, some changes will be observed for those in Aries who are bound to family and society. They would face some challenges in pleasing their families as their whole time will be occupied by other priorities. After the passing of Jupiter, time would turn favorable and they will witness a joyful environment with family. For newlyweds, it will be congratulated as they will be turning into parents. Everyone will get full cooperation from their brothers.
More good fortune will be waiting for you after April 22. Saturn and Jupiter will move from houses and you would enjoy prestige and equality socially. You will be more inclined towards social activities.
The year 2023 seems to be a lucky year for Aries. In the beginning they can face minor problems as Jupiter in the Twelfth house is not favorable from a professional point of view. Those who are looking for instant trials of achieving success may get upset. 
During the start of the year, it is advised not to step for new ventures however with time things will begin to settle, focus on an already running business. After some time, their destiny will get a turn and Aries will begin receiving projects without any hindrance in completing them. Money will be proficient and they will have enough to invest in property and they can also save the extra money. This will be due to the effects of Jupiter in Seventh House you will embrace new things in your business.
It can be an auspicious year from an economic point of view as Saturn in the Eleventh house will cause a constant flow of money. The combined effect of Saturn and Jupiter will be beneficial for some investors as it will be directed towards chances of sudden gain. Some will be so lucky as it is predicted that they will be capable of getting the building, land along ancestral properties.
It is predicted that as of the beginning of the year Jupiter will reside in the Twelfth House so may not be able to control your expenditure. The time after April 22 would be very promising as you will be getting your blocked money. You will achieve in fulfilling your desires. You could get gains from friends or your elder brother. The only expenditure that is expected will be on your physical comfort. This will be the best time for investment. If you invest at this time, then indeed you are lucky.
Aries who are students and studying this year should keep in mind that they will experience competitive examinations. For Aries students, it is the best year as they will excel in their studies as Jupiter and Saturn in Fifth House will combine to help these students. 
If you are searching for an institution for higher studies, then all well-reputed institutes will welcome you. You will succeed in your examination. You will work effortlessly to improve your style by getting an opportunity to work in a company of experienced workers. 
For passing out if you need help then all the senior people and government officers are available for you. Those who are unemployed and looking for employment will be likely to get hired at different positions.
From a traveling point of view, it would be an auspicious year. Jupiter in Twelfth House will indicate foreign tours. You would be traveling to distant places. Just like the rise of other aspects of your life, you will feel a rise in journeys after April 22. You may be lucky to take a pilgrimage. Moreover, when the year will be heading towards its end, take care while traveling and driving as your star will not be auspicious.
Among all 12 zodiac signs, four zodiac signs are destined to stay single and an Aries is one of them. An Aries is known to be a loner. They are observed to stay single most of their lives. These individuals fall in love quickly but fall out of love even quicker. 
The mere reason is that they have such high expectations from their partners that they are better alone. Although Aries are happiest when they smile, those who are searching to be tied in a relationship try to bond well with a person with appropriate expectations from their partners.
It is an interesting piece of information that will help you to know about future eventualities concerning Aries. Your feedback is an appreciation for us.
Read also: 2023 Horoscope Aries
2023 Marriage Horoscope; 2023 Money Horoscope; 2023 Education Horoscope; 2023 Travel Horoscope: Aries decan 2; Aries decan 1; 2024 Chinese zodiac predictions