2023 Health Horoscope: Aries, Taurus, Gemini, Cancer, leo, virgo, libra, Scorpio, Sagittarius, Capricorn, Aquarius, Pisces.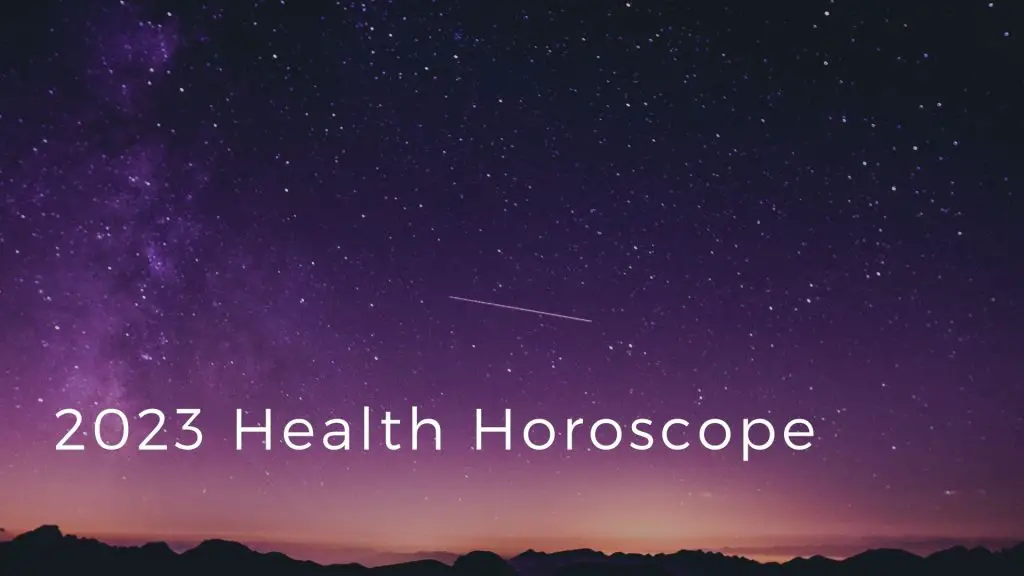 Aries
Despite any problems that may have affected your health in the past year, such as indigestion, you appear to be in good standing now. Furthermore, eating the right kinds of food at the right times can help you boost your fitness levels even more. Physical activity and meditation may also help you maintain your health, which is a plus.
Taurus
Your health could experience ups and downs. You may be bothered by one or more bodily annoyances, but you may still be able to manage them and make progress. There is a risk that some people will get migraines or cold-related symptoms, but these will most likely be minimal and brief. Yoga and meditation should be useful to you, while maintaining a healthy diet and eating nutritious foods can also help you enhance your health.
Gemini
It may be a good idea to take care of your fitness right now. Certain people may experience inconveniences or illnesses, such as headaches or stomach issues. Physical activity and a healthy diet, on the other hand, can help you retain your health. It's also a good idea to stay away from fast food. On the other side, you may be necessary to monitor your father's health, whilst your mother may have joint issues. As a result, you may need to exercise extreme caution in regards to your parent's health.
Cancer
Minor health difficulties may bother you from time to time. Whenever possible, you should seek medical assistance, no matter how small the problem may be. Furthermore, walking exercise contributes to maintaining your fitness. There may, however, come a time when you must monitor your mother's health. You have a greater tendency to suffer from high blood pressure, anger infections in the stomach and kidneys, and fever. 
Leo
The planets are aligned in favor of the Leo zodiac sign in 2023, indicating that there will be no serious health issues. According to astrology forecasts for 2023, your energy levels and vigor will rise as the year goes.
Maintain a healthy diet, get plenty of exercise, and avoid smoking and alcohol. Periods of oscillation of high and low energy levels will occur.
You will be able to act quickly at times and feel fatigued by even light physical effort at other times. Rather than hunting out high-calorie meals, maintain a decent balance of veggies and fruits.
Avoid overworking yourself emotionally or physically these days. Your body and mind are in desperate need of rest and rejuvenation. Be ready to deal with even the darkest situations of your life.
Virgo
There will be no severe health concerns or setbacks for Virgo residents in 2023 because there are no detrimental planets in the area.
Your immune system is really strong. There will be a sense of assurance about you, and you will be physically better off. Outdoor activities will bring out the best in you.
This year, Mars will shower you with rich energy resources. However, there may be certain health hazards in the middle of the year, so be cautious.
Virgo locals are also in a good mood when it comes to food. Excess sugar and salt should be avoided at all costs; otherwise, you may have negative side effects.
Some seasons of the year can be exhausting and difficult. Put your daily tasks aside and take a rest.
Libra
People born under the sign of Libra will have excellent health. Your immune system will be strong, and you'll have plenty of energy. Apply your optimistic energy to creative endeavors. In comparison to the previous several years, you will be physically fitter.
However, you should consume a well-balanced diet and avoid hot foods and unhealthy eating habits. Maintain a healthy balance of physical and mental activity.
Don't put too much pressure on yourself by looking for social work. Relax your nerves by taking some "rest time" on a regular basis.
Don't fall prey to the amusing physical exams that might have a negative impact on your overall health and well-being these days.
Scorpio
The planets foretell that Scorpio pals will enjoy good health throughout 2023. You will benefit from Saturn's influence on your health and well-being in particular.
Mars, on the other hand, provides you a surge of adrenaline and excitement, which can exhaust you both physically and psychologically. Take frequent breaks to help you recover from your exhaustion.
Throughout the year, the moon can have a negative impact on your overall health, so be cautious.
With the other brilliant sun, you will be able to prevent these waves and be able to combat them with the proper dose. In these days, chronically ill individuals will notice a change in their health.
Sagittarius
As the planets look forward to a prosperous year, they wish them long life and good health. Your safety is not at risk due to any significant negative consequences.
But that doesn't mean you can't participate, eat healthily, and exercise consistently.
Some health issues may manifest themselves at the start of the year. However, with medical help, you may be able to recover.
Take on some good health responsibilities this year. Examine the calorie count and aim to burn as many as you can, which will help you stay in shape.
You avoid fatty and spicy foods. This can lead to a variety of long-term health issues.
Capricorn
Both Jupiter and Saturn will be benefic to Capricorn residents' health and well-being. Jupiter gives some harmony and splendor, despite Saturn's periodic health concerns and low immunity. To keep healthy throughout the year, the locals must practice good practices.
Hats are prone to small health complications from time to time. Drink plenty of water, stay hydrated, and eat a well-balanced diet. In comparison to previous years, health requires more attention throughout the year. Stress and tension can also be harmful to your health, so be cautious.
Aquarius
People can look forward to good health and excitement in the year 2023 Aquarius. It will keep you awake for days because you will be so full of life and energy. Your cosmetics ensure that you are physically fit. Immune deficits can, however, occur as a result of certain health issues.
Your recovery will be aided by seeking immediate medical attention and proper health care on a daily basis. There are certain natives who may experience digestive problems or nervousness throughout the year. However, there will be no significant effects on daily life. Regular exercise and healthy eating habits are important. Fast food and spicy dishes should be consumed in moderation.
Pisces
Everyone benefits from the planetary positions for 2023 Pisces, which bring good health and excitement. Nowadays, you will have a higher level of immunity to all ailments. Mars, on the other hand, will sap your energy and make you sluggish. According to the Pisces horoscope for 2023, keep yourself mentally engaged by engaging in some physical exercise. 
Saturn can occasionally bring ordinary colds, stomach issues, and other health issues. Pisces is known to be interested in eating, but this is not the time for it. Maintain a well-balanced diet and appropriate eating habits. Maintain a healthy level of physical activity by participating in outdoor sports that you enjoy. An excellent option is to swim in your castle.
Read also: 2023 Number Meaning; 2023 Career Horoscope; Astrology 2023 Predictions, Forecast; 2023 Year of the Rabbit
Esta entrada también está disponible en:
Deutsch (German)
Norsk bokmål (Norwegian Bokmål)
Dansk (Danish)
Español (Spanish)
Suomi (Finnish)
Français (French)
Nederlands (Dutch)
Magyar (Hungarian)
English
Italiano (Italian)
Melayu (Malay)
Polski (Polish)
Português (Portuguese (Portugal))
Română (Romanian)
Svenska (Swedish)
简体中文 (Chinese (Simplified))
Indonesia (Indonesian)
العربية (Arabic)